I received this product for review. All opinions are my own.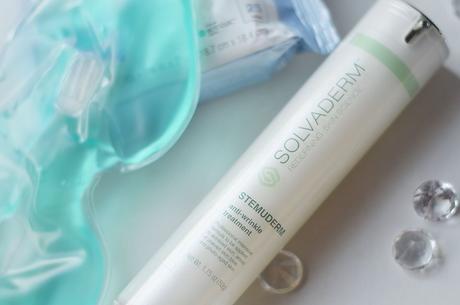 I don't feel like I'm getting any older. I feel like high school and college were just yesterday and I still feel super young. But unfortunately, I'm approaching the big 3-0 and I need to start thinking about taking better care of my skin. I don't always wash my face at night (sue me), but I always do 2 things; 1) remove my makeup and 2) moisturize. Especially as we get approach the colder months, I know my face is going to need it even more.
I was able to try Solvaderm Stemuderm, an anti-aging solution that helps to address the signs of aging to banish fine lines and restore skin's youthful properties.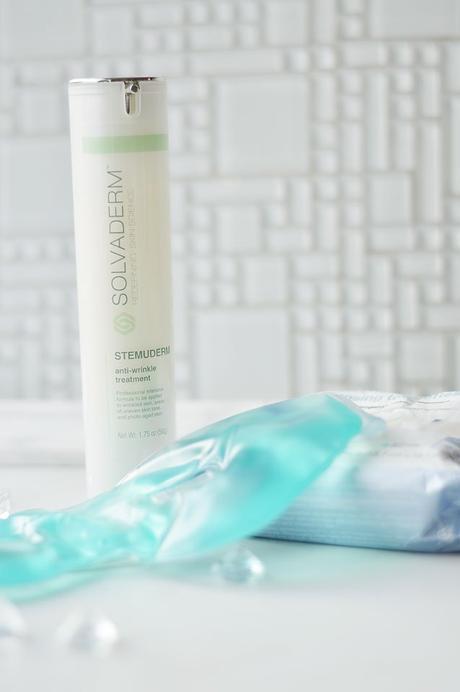 About the product*:
Dermatological treatment infused with powerful wrinkle-fighting peptides that inhibit muscle contractions to prevent the formation of furrows and creases.
Skin-firming complex increases collagen synthesis to enhance elasticity and perfect tone.
Revitalizing formula infused with a proven stem cell complex that can delay skin aging and encourage regeneration and repair.
Advanced blend of moisturizers quench and soften skin while providing a plumping effect to fill in surface irregularities. Skin appears ageless and feels velvety smooth.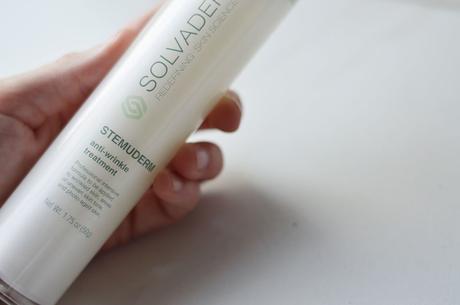 Likes:
-The smell. It wasn't fruity or anything and had a slight but not overpowering scent.
-My skin was super smooth afterwards.
-The packaging. Very sleek and professional.
-Think and not sticky.
Dislikes:
-The price. At $79.99 it's a little pricey, but if you look at it from the standpoint that you only have one face for the rest of your life and you need to take care of it, it's an investment.
-I was only able to use it for a few weeks so I'm not sure of the long-term effects. So far so good, but I would definitely like to try it for longer and see if I can notice any difference.
It's important to be proactive and take care of our skin while we can. Unfortunately, aging is a part of life and our skin changing is inevitable. However given the right products, there are definitely ways to make sure you're preventing skin damage as much as you can.
To find out more information visit the Solvaderm website.
Do you use anti-aging treatments or products? Why or why not? When did you start using them?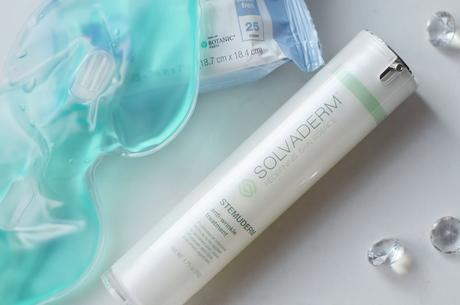 *Product info taken from Brandbacker.