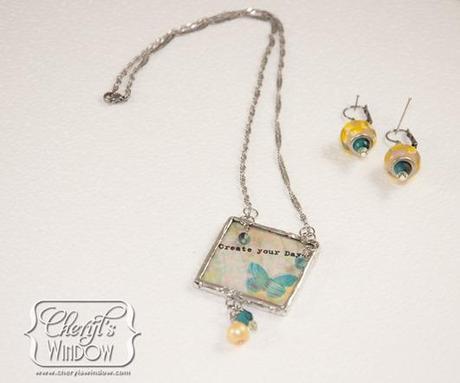 I've created a happy personalized jewelry set using the new Stainless Steel Elegance with Prima Bead.  The team has been working all month on gorgeous creations using Stainless Steel.   You can always find a list of the Prima Bead Blog Team over at their Facebook Page.  They hooked us up with our own tab that you can find HERE.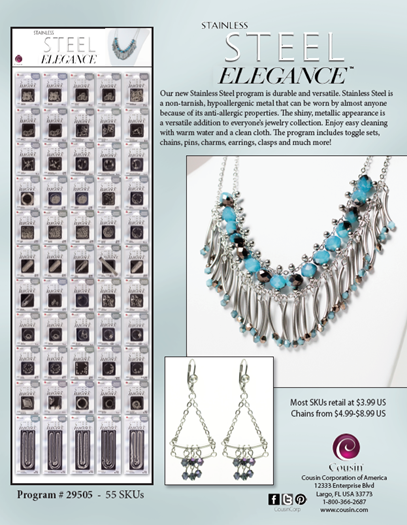 Prima Bead is the online retailer for Cousin Corporation and they have produced some beautiful Stainless Steel findings.   This is great for those of us that are sensitive to certain metals.   I did find working with the Stainless Steel just a little bit harder to work with when wrapping loops for my beads.  I also loved that they sent me Stainless Steel jump rings so I could work on my soldering skills and continue practicing setting a jump ring in my solder.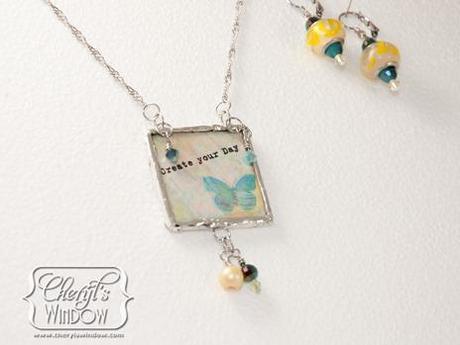 For the necklace, I used papers and a small sentiment Unity stamp from Create Your Day by Susan K Weckesser and added a little more pop of color using my PanPastel colors.   I sandwiched the little piece of art between two pieces of 1.5×1.5 Inkessentials Memory Glass and wrapped with copper foil before soldering.   I'm still working on this process and am actually anxious to look back in a year or more and see how my beading, jewelry design, and soldering skills improve over time.   I set two Stainless Steel jump rings in the top and one in the bottom of the pendant.   I cut the Stainless Steel chain in half and added a jump ring to both pieces before attaching to the pendant.  I did add a few drop beads to the top jump rings and the bottom for greater design interest.   The drop beads were created using Stainless Steel head pins and Prima Bead Crystazzi beads..and a yellow pearl.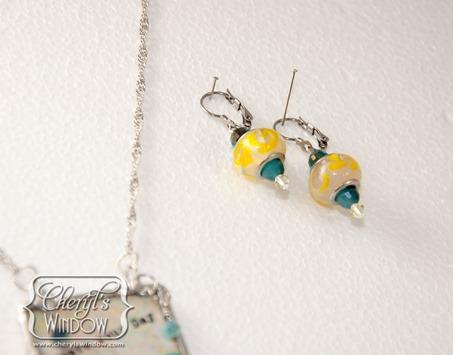 For the coordinating earrings, I used Stainless Steel leverback earrings, glass beads, and the same Crystazzi beads from the necklace.  The smaller beads are needed to balance the large glass bead and keep it in place.   I'm excited to wear these pieces and love that they can be separate or worn together.  I also love that they are versatile enough I can wear them with something a little dressy or just a pair of jeans with a tee.
I hope you find inspiration today to go out and Create Your Day!