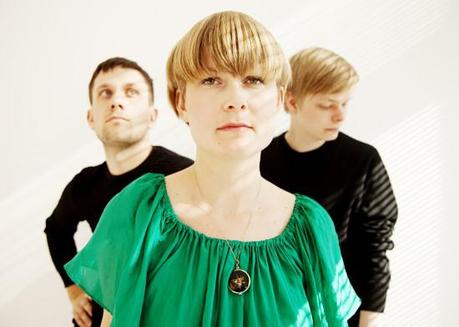 Book of Advice – Solander // Buy
During winter in Sweden, there are days when the sun never rises. Conversely, this means that in the summer, there are days when the sun never sets. This juxtaposition of light and dark has clearly influenced the music of Swedish band, Solander (@solandersweden), whose songs feel shrouded in dark clouds yet have an irresistible radiance. The band admits "The songs we write may often sound a bit sad, but for some reason playing sad songs makes us happy."
Solander first took shape in 2005, creating a few EPs and writing the scores for a few Swedish films (which seems entirely fitting for their stirring sound). After dissolving into the solo project of singer Fredrik Karlsson for a couple of years, Anja Linna and Mikael Persson came back into the mix in 2009. This is the second album the trio has put out, and it's even more atmospheric than the first, with rolling drumbeats, whirring cello lines and bouncy banjo arpeggios. There's a slightly different energy to each song, but a consistent cadence, like that of a lullaby, throughout.
Along with the elements of light and dark, trees and forests are another huge influence for the band. This is apparent in the lush textures of their music, the lyrics on the album's closing song "Huckleberry Finn" ("I don't know if the grass will grow or the trees will get any greener…") and the band's biography ("…a Swedish pop/folk/indie trio on the search for higher grounds and deeper forests to explore").
There's a sense of exploration to the sound as well, as the trio finds surprising versatility in their instruments (a non-traditional combination of primarily cello, guitar, xylophone, drums and banjo). Their lyrics, all in English, are simple (English isn't their first language after all), and they tend to pick one rather melancholy line and repeat it ("It is pretty clear we're going to drown" or "I don't know if I'm ever going to make it"). In favor of their intricately textured instrumentation, though, you wouldn't want it any other way.