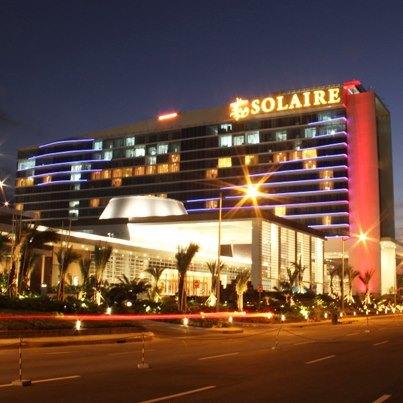 (c) Solaire's Facebook Account
Solaire Resort and Casino is the newest and probably the biggest leisure complex in the Philippines to date. It opened last March 2013. It is located in the Entertainment City complex along the Bay area of Paranaque City. There was plenty of news about the opening so Kaiye and I decided to visit to check out the place. We are pretty sure that the rooms of the hotel are expensive and the best  we can for now is to take a look at their hotel public area.
The best way to get to Solaire from Mall of Asia is by taking a cab or by riding a shuttle that is for free. You can catch the Solaire's free ride in front of the Mall of Asia just look for van bearing their logo. They also have various other pick-up and drop off points in other areas in Metro Manila.
The ride to Solaire from MOA is about 10 minutes. The façade of the building is magnificent it has a well lit fountain that occasionally spits fire.  The lobby is truly beautiful; it has a chandelier that I think is made of glass. We are welcomed by their gorgeous ambassadors whom were a feet taller than us. After taking some pictures in the main lobby we decided to check the game areas.
As we walked through the game area, I was astonished by the number of tables and slot machines.  It is prohibited to take pictures at the game area so Kaiye and I simply watched as players bet, won and sometimes lost their games. There was also a desk for the registration of new members of the Solaire Rewards Club.
The best thing to do after walking is to eat and Solaire has plenty of dining options to choose from like Sunset Bar, Dragon Bar and Grill and Eclipse. They also have a food court offers Western to Asian cuisine at a low price; this is a big plus since we all love value for the food we eat.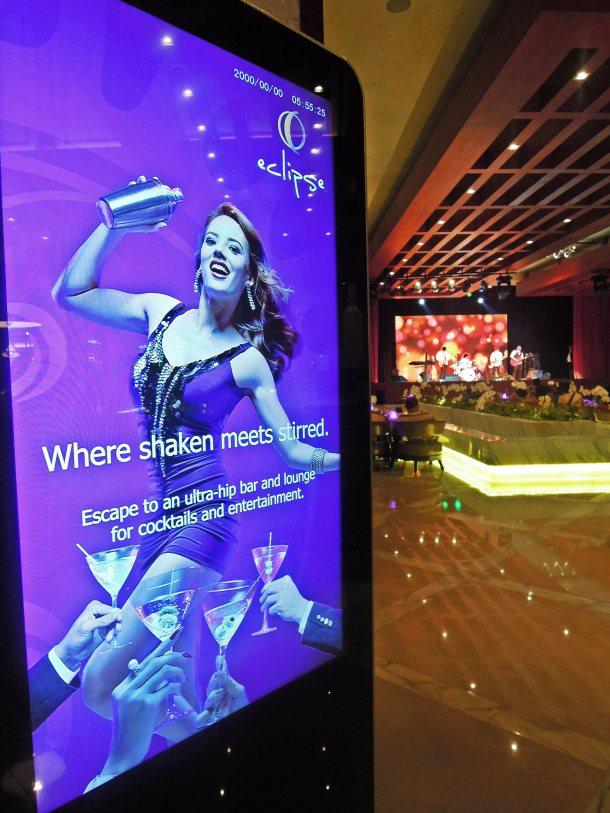 We went and stayed at the Eclipse bar to have a drink or two. At first glance, their bar is well stocked. They mostly a selection of premium, imported and expensive brands at hand. One of their most expensive alcoholic beverage is the Remy Martin Cognac Henry XIII which is about Php15, 000/shot. The beverage dispensers are state of the art and according to the bartenders they have the best in Asia. We enjoyed watching the bartenders prepare various cocktails for their guest and we were amazed that they knew each drink by heart.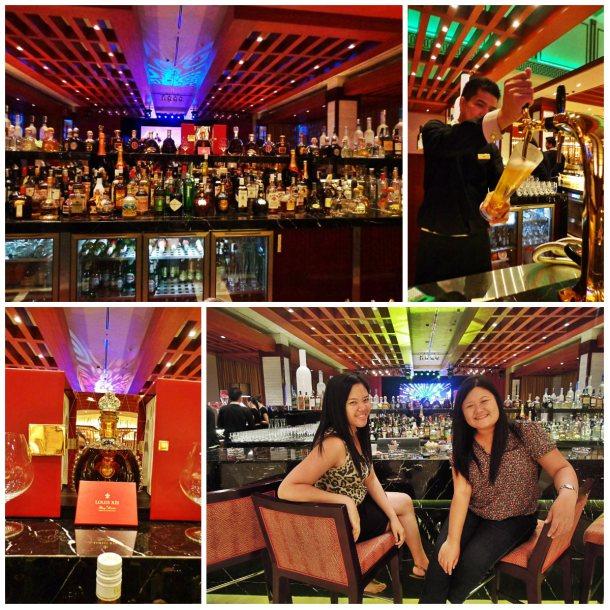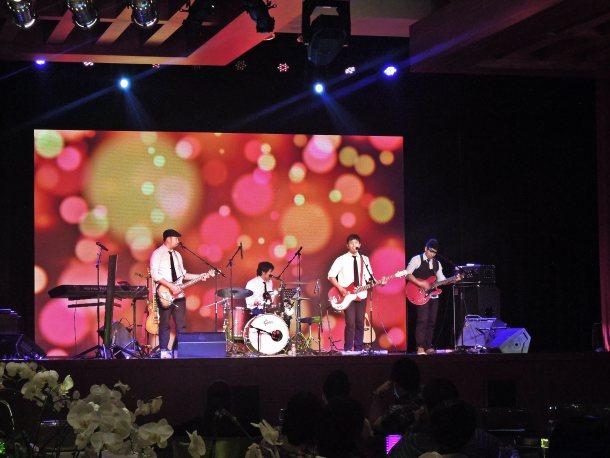 Eclipse has a band performing on certain days, and on that day it was Bloomfields turn to hit the stage. The bartenders of Eclipse are a pleasure to talk to. They are courteous and hospitable not to mention that they are good looking; they made us feel at home and comfortable. This is not only for us but also in the case of another guest, an Italian gentleman named Lucca who was entertained by Glenn and Abby performance in flairtending. We also had fun a conversation with Giovanni who served our cappuccino. They were happy to answer our questions regarding the hotel and its facilities.  The hours passed and we really did not notice the time because Kaiye and I were having a great time.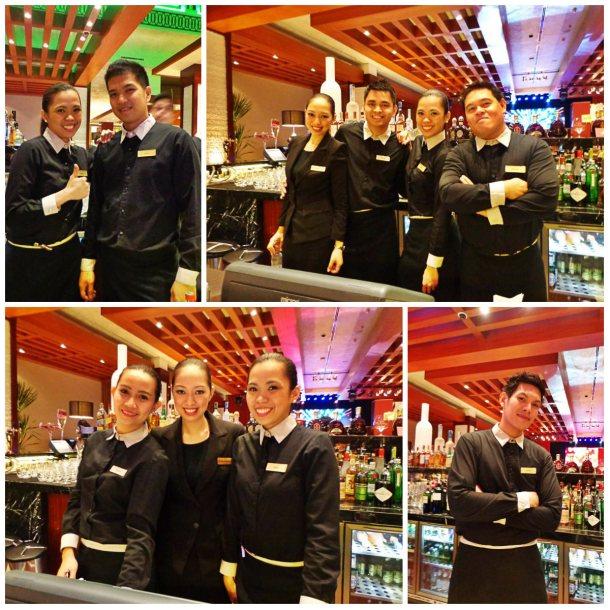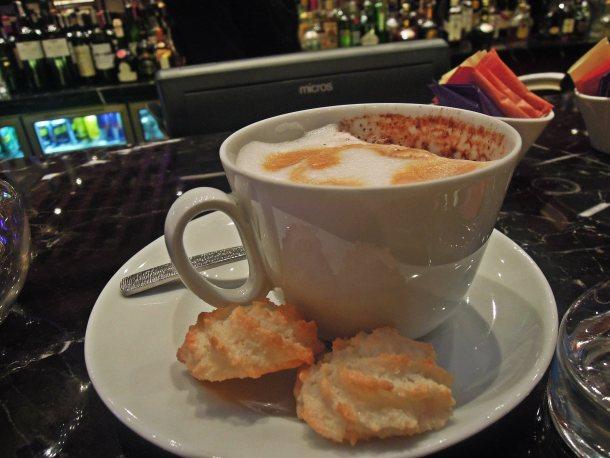 While everyone is drinking wine, we're sipping our cappuccino in the bar! #coswerelikethat #thisishowweroll #chos
Our stay in Solaire was short but we had a great time. I'm pretty sure when we go back and visit we will have the same good time we had at Solaire's Eclipse Bar to find something stirred and shaked.