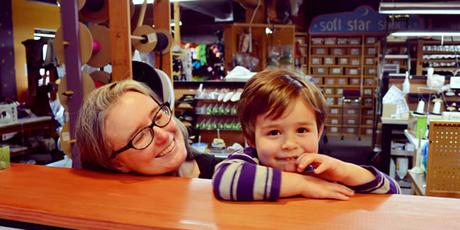 Larkin with her youngest son Shel at the old Softstar workshop.
Larkin Holavarri, a Softstar co-owner since 2005, is transitioning to a different role at our workshop as she embarks on a new chapter in her life. Larkin is passionate about kids and families and has always harbored a love for midwifery, so she is beginning a new career as a midwife assistant and doula.
"The past 12 and a half years have been amazing both personally and career-wise. I have learned and grown so much. My kids were all born as Softstar kids and this has been a significant chapter in the journey of my family," says Larkin, who was pregnant with her first child when she and became co-owner of Softstar (she now has three boys). "I will still be here part-time helping Softstar to grow. While I found a new passion that I want to pursue, I expect to continue to be involved at Softstar for a long time to come."
Larkin's longtime friend and business partner Tricia Salcido is now assuming full ownership of Softstar Shoes, but Larkin will continue to be invested in our company's future success in her new role of "Special Agent Elf" on strategic projects. This change will allow her to stay involved with Softstar while giving her flexibility to pursue midwifery and still have time to play with her three rambunctious sons. We're excited for the future projects we'll be working on with Larkin at Softstar and we can't wait to hear about her new adventures in welcoming babies into this world!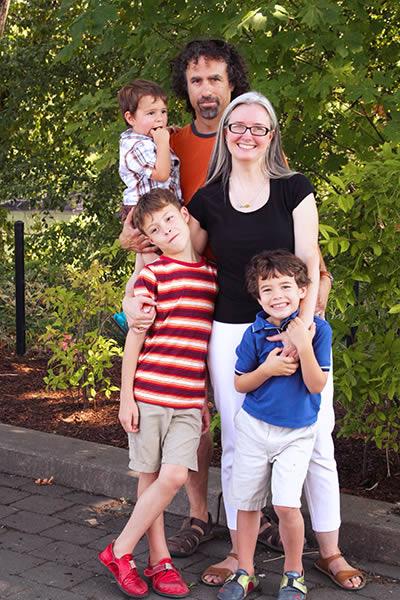 Larkin and her family.
Related Posts:
Guess the Name of Larkin's New Baby