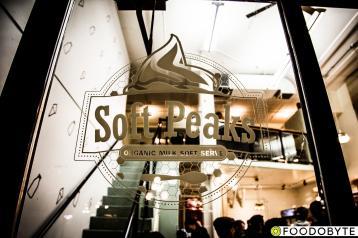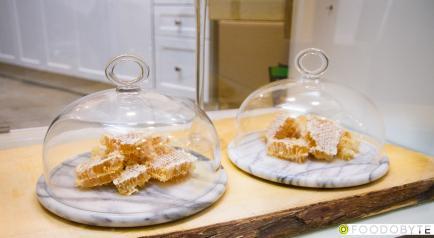 Soft Peaks is the latest addition to Vancouver's ice cream scene, specializing in soft serve ice cream. The co-owner brothers use organic Avalon milk to make their parfait-ish eats. Of the toppings they serve, the most interesting would probably be the chunks of real honey comb. But is that enough to keep customers coming back? And compete with the likes of Rain or Shine and Earnest?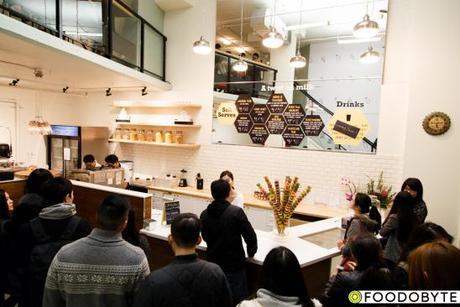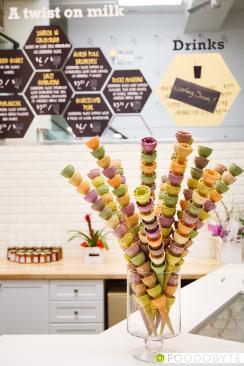 When I went, soft serve was only served in plastic cups. No cones yet, despite the eruption of multi-coloured cones display.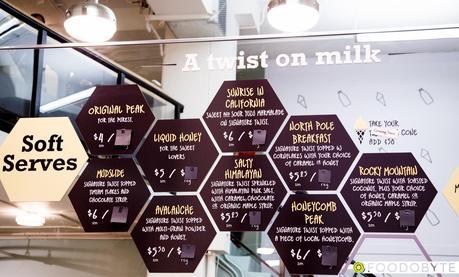 Their menu offers a variety of toppings like multigrain powder, organic maple syrup, and yuzu marmalade. Some also have corn flakes at the bottom.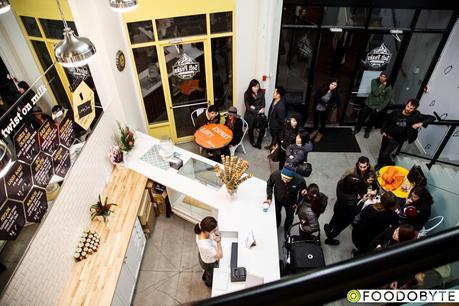 Grape and I waited for ~30 minutes for our soft serve, which was really ridiculous. Yes, you are new. Yes, there are a lot of people. So how does it make sense to only have one soft serve machine? There were times when the brothers were at a stand still because the machine couldn't keep up with the demand.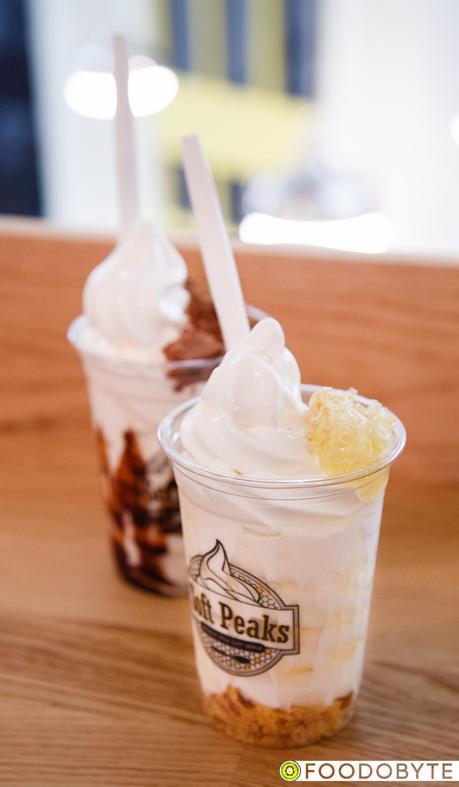 I ordered the Honeycomb Peak, which was exactly what it sounded like: a chunk of honeycomb at its peak. The honey tasted great; however, it was just meh as a whole. The soft serve didn't have much sweetness itself, which made me very aware that I was eating ice cream. Literally. Because it only tasted like cream, in ice form.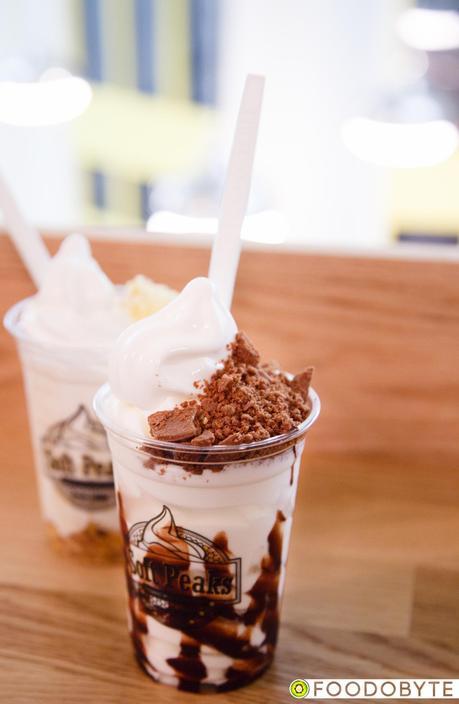 Grape ordered the Mudslide, which was topped with Timtam Flakes and chocolate syrup. You would think that something called a mudslide would be more chocolately.
When all was scooped and eaten, I thought that this place was a once in a lifetime experience. Because I wouldn't return. It's simply not interesting enough beyond the initial wow factor of real honeycomb (which still tastes just like normal honey, by the way). I'd much rather go to Rain or Shine and Earnest where the ice cream has actual flavor.
Final Bytes
Not worth the long line up
Quite pricey considering what you're actually getting
Parking is cheap though ($1/hour)
Foodobyte's Rating

to eat / to write / to recommend
---