The Reason I Dressed
I mentioned yesterday that I went to a little local street fair on Sunday evening.  The street vendors were basically the same shops that line the main streets but the deals were incredible and I managed to buy 4 Christmas gifts (including a beautiful silver bracelet for 10 euro) and a new sweater for me!  The sweater only cost me 20 euro (on sale from 84) but I've decided to start a new shopping ban !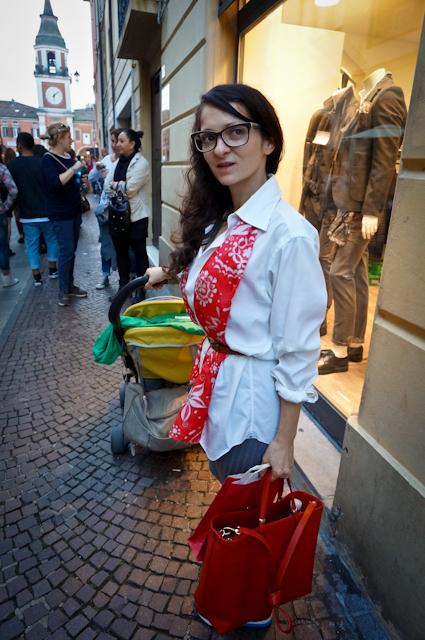 This month I have bought not one but FOUR new pairs of prescription glasses.  I'll be blogging about them all soon, let's just say one of the historic glasses shops in Modena is closing and their vintage frames (mostly 80s and 90s….oh dear…is that already vintage?  I'm getting OLD!) – as I was saying their frames were all 20 euro each with HUGE discounts on the lenses…….
I went crazy!
I've said it before and I'll say it again, I just can't let a deal pass me by!
Nor can I let a good opportunity pass me by, which is why when I was contacted by Elizabeth at Silkiness for a review and giveaway opportunity I couldn't resist!
Silkiness
Elizabeth is a mom and entrepreneur, she hand paints silk scarves for her brand Silkiness, available online through Etsy.   I love her philosophy when it comes to the use of silk:
Silk is a material that lives, and breathes. Unlike a cheap material, silk will last, when cared for properly. 

Silk is for everyone. It has a vivacity and luxuriousness unlike any other natural material and it makes you feel happier just having it near you, with its gentle caress on your skin.

Wearing and tying silk is an adventure and an added touch of luxury to your wardrobe!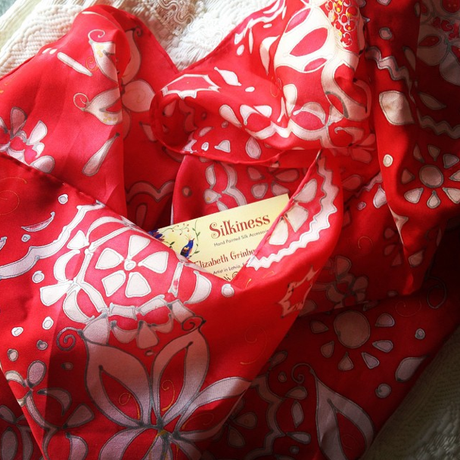 I was given this beautiful hand painted red silk scarf to review and you can enter the giveaway for a chance to win a $50 gift card to her Etsy shop for a silk scarf of your own!
Win a $50 gift card to the SILKINESS Etsy Shop
Hand painted accessories in silk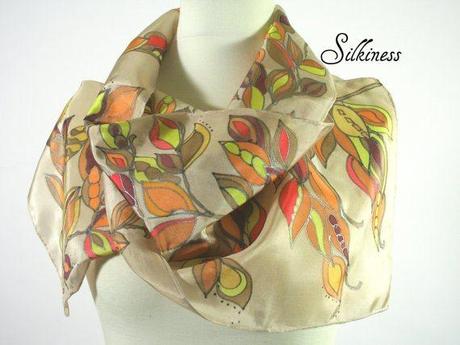 https://www.etsy.com/shop/silkiness
a Rafflecopter giveaway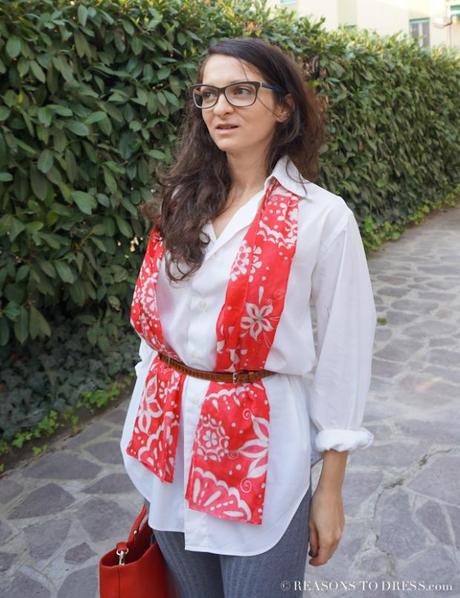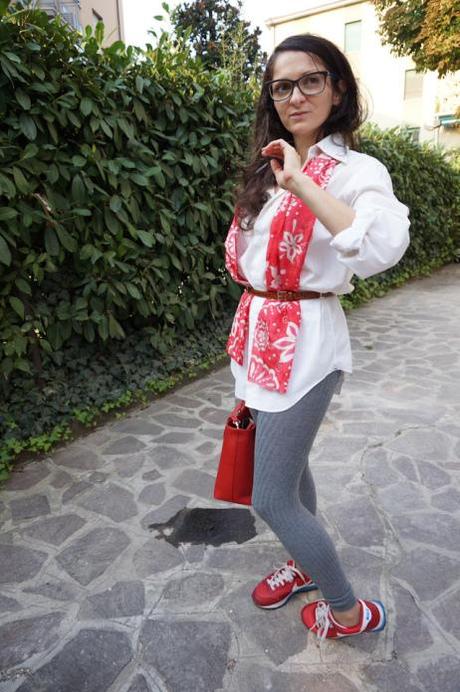 Put a Belt on It
I've been following a few different trends with intent interest.  The first is the white, men's dress shirt worn on women, feel free to visit my Pinterest Board dedicated to the trend!!
 I love this trend because I recently burned two holes into one of my husband's designer dress shirts and I REALLY didn't feel like chucking it out! If you look closely to the the foto below you can see a little cut slit on the arm on the right…hehehe oops!!
We're still married, which is the first miracle, and the second is how great I felt in a man's shirt! I also love this look with no tights, but alas his shirt was just not long enough to pull it off, hence my grey wooly leggings.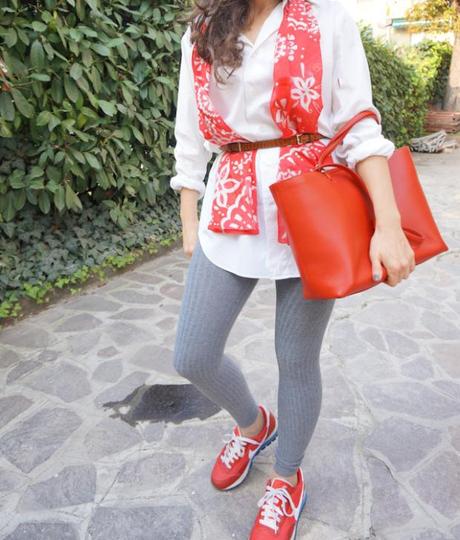 The second trend I've been loving is running shoes aka "trainers" paired with EVERYTHING!    I went with my red Nike's , but I think loafers would have been a nice option to.
The final trend I've had my eye on is the belt over scarf trend that seems to have been adopted by fashion magazine editors and fashion bloggers alike.  It is such a fun, young way to wear a scarf and I have to admit that I felt super chic pulling this off with a silk scarf.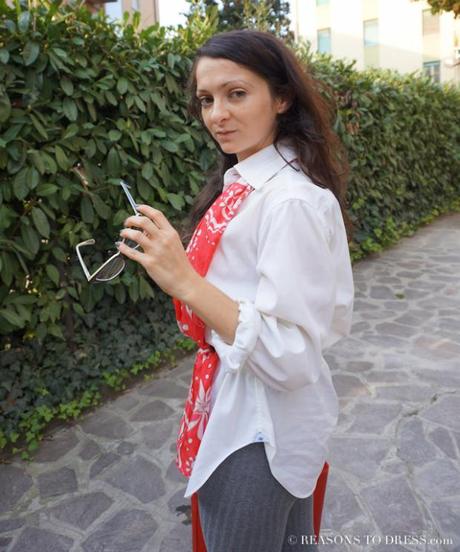 My bulky winter scarves created too much heaviness around my waist and the belt over scarf trend does NOT WORK with a pashmina! Silk was the way to go! Plus, at least the beautiful pattern is visible and it showcases the scarf as a true accessory and not just a utilitarian necessity.
October Sundays in Sassuolo
To read a bit more about the street fair I went to and the small town of Sassuolo we were in, check out yesterday's Real Italian Mom Street Style post and feel free to visit the other bloggers who have linked up their real mom style. If you are a blogger the linkup is open all week and I would love to have you join!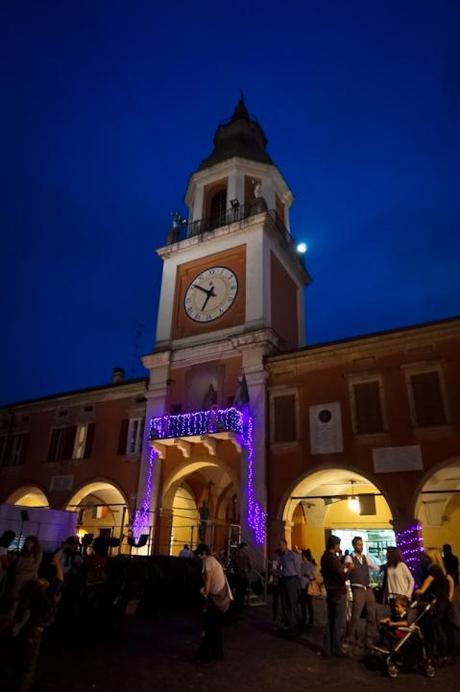 The highlight of the night for me was the Carousel in the piazza and finally getting to ride in one of those cool motorcycle side cars!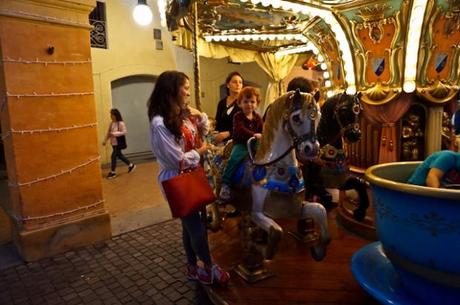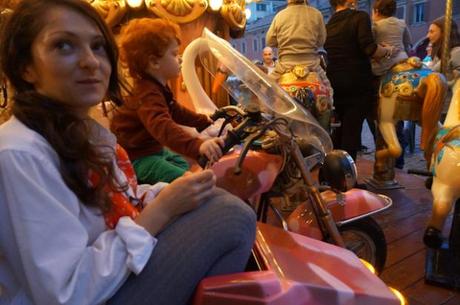 Good luck with the giveaway and don't forget to tag your real mom style pictures with #reasonstodress on instagram for a chance to be featured on the blog next week!