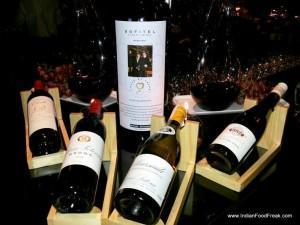 Every year the Sofitel Hotel chain promotes a week dedicated to the French Art de' Vivre, in essence this is a celebration of French food, wine and culture. This is timed every year, to usher in autumn, as the grape harvest season draws to an end in several provinces of France, and matured produce is exported in larger quantities globally.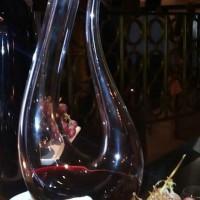 As the guardians of French hospitality and culture, ten Sofitel properties across Southeast Asia and India are hosting with great joie de vivre, the French Wine Week
2013 during 23
rd
– 30
th
September 2013
.
In India, at Sofitel's luxury property at Mumbai BKC, a media round table held at the hotel's bar 'Le Bar Diamantaire' revealed how the team here is successfully aligning the theme of all activities during the French Wine Week with French design, gastronomy and culture. Fancy a wine-spa, for a change?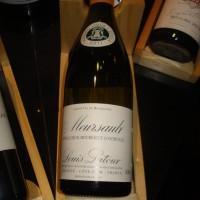 Twelve hand-picked rare wines from Bordeaux, Loire, SW, Rhone, Burgundy and Alsace being showcased during the Wine Week at special promotional pricing will become part of the hotel's standard wine list . Well informed Sommelier Jessel Ferrao, spent time in explaining a background to these varies wines being introduced and explained for the purpose of tasting note, sampling was limited to four wines for the event [two each from the white and red variety].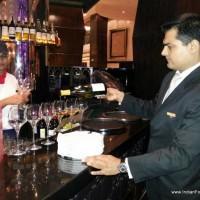 In the white variety, we were first served a Chardonnay [Domaine Paul Mas Vigne de Nicole Viognier Chardonnay 2009]. This simple, yet classic wine had a distinct aroma drawn from the fresh oak wood barrels used in its aging. Lightly sweet, this dry wine was mildly acidic and hence going best with poultry and  sea food. We were served 'Confit Duck' and 'Tandoori Prawns on a puff' [an Indo-Franco innovative appetizer], the later is a must try. The second white for the evening, was a Reisling [Rene Mure, Reisling 2010]. From the Alsace region closer to Germany, this wine had a lemony flavor and a characteristic sour finish, making it ideal with cold meats.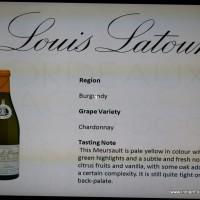 The red wines, served were more complex compared to the whites. Chateau Clarke Medoc 2007 from Bordeaux, was a minty balanced sweet, containing Merlot 70% and Cabernet Sauvignon 30%, suited to go with mildly spicy food, The next red, also from the Bordeaux region was the Chateau Potensac 2006, a blend of Merlot, Cabernet Sauvignon and Cabernet Franc. This full body wine had intense flavors bursting.
Promotional pricing during the French Wine Week for the new wine additions would be between Rs 4000 – 8000 per bottle and Rs 800 – 1500 per glass. These prices are post a 20-25% discount and before taxes and service charge.
Wines would be available at all restaurants and at the bar ala-carta within the property.
- Ashish Gupta