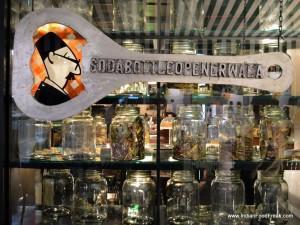 If there is any restaurant I was eagerly awaiting to be launched, it is Soda Bottle Openerwala. Not only the name draws lot of interest, but given the fact that is the only Parsi restaurant in Gurgaon and perhaps just the second one in whole of Delhi-NCR, it is no rocket science to guess how badly this beautiful cuisine was missed by North Indians.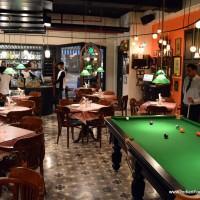 Not only did I visit the place once before the launch when food trials were in progress, but I couldn't resist myself from going for the review on day one of its launch. The sixty-two-seater (covered and al fresco) Soda Bottle Openerwala impresses with the detailing in décor. Each corner has an identity of its own. Old martbaans with cookies, toffees, five stars and those small orange toffees that is so difficult to find in recent times.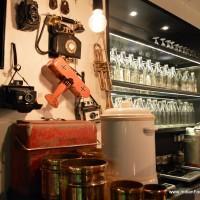 The checkered table cloth and sofa cover which are common in Parsi families and restaurants alike. Old lamp shades, aluminum plates to serve meals, retro music from 80's, sugarcane machine for fresh and hygienic juice, pool table, carom board and small artifacts adorning the restaurant to give a feel of typical Parsi setup in middle of very up-market cyber city hub. I couldn't refrain from checking the brain behind the décor and it is none other than A.D.Singh's wife, Sabina Singh. So while the décor and ambience gets full marks, next obvious thought in mind was if the food will match?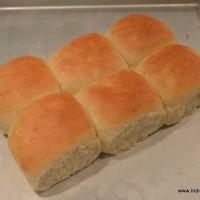 Before getting on to the food, I started with the bakery section. One of the best nankhatais (Rs15) in NCR filled with berries and almonds provided the perfect start. Equally exciting was ginger biscuits (Rs15), shrewsbury biscuit made popular by Kalyani bakery in Pune and mawa cake (Rs65). Keema Patty (Rs90) was extremely flaky, buttery and not overly spiced. Loved it! I will wait for Soda Bottle Openerwala to start selling the bakery items by weight to make it more convenient and reasonable for take away, and undoubtedly it will be my preferred place for shopping for bakery items.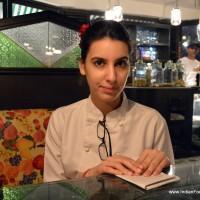 It is said that best food is normally prepared by someone who has been eating it since childhood and learnt the family tricks. Anahita Dhondy, the pretty young chef is a Parsi and says, "Though I have studied culinary at London, but here I use recipes that I learnt from my mother. "Everyone can make a great meal with lot of ingredients; a cook chef is someone who can make a tasty meal out of simple ingredients, easily available". This
remark by Chef Manish Mehrotra of Indian Accent resonated in my mind while I tasted Tomatar Papeta par eeda (Rs 165; an egg preparation with tomatoes and potato). It looks simple but with cooked to perfection flowing yolk, it is a good anytime snack. Aloo aunty's (Veg cutlet; Rs225) is another simple yet tasty mint and vegetable filled cutlet with unlike North Indian Flavors.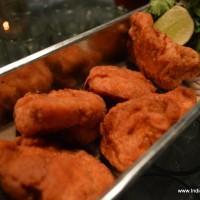 Another must try simple dish is Marghi na Farcha (Rs 295). Fried chicken marinated overnight with ginger, garlic, salt and egg batter made it very juicy and moist. With this around, I can bid good bye to KFC which is nice but taste of chicken comes after the flour based batter. Since this uses the best part of the chicken, thigh, gave it that winning edge.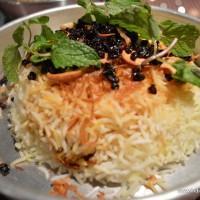 My only complaint is the entire menu was the famous Patrani Macchi (Rs 495). The kingfish is a fresh water fish and can never replace the rustic and traditional flavors of sea fish like pomfret. However, you should not miss the mutton berry pulao (Rs495). Slight sweet flavor of berries and tanginess rom mutton masala play a symphony of flavors. I had this even at food trials and even this time, I couldn't have enough of it inspite of being full by now. My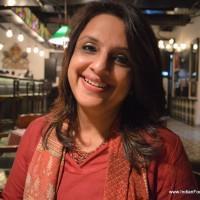 friend, Anjum, who joined me, stated it is even better than the legend Britannia at Mumbai. I can neither refute nor endorse her view as I have not eaten at Britannia so far; however this will always be one of my certainly ordered dishes at Soda Bottle Openerwala.
I missed Dhansak which will soon be introduced, and sali boti in the menu. Instead of Sali Boti, Sali murghi (Rs 395) is on offer which is good too.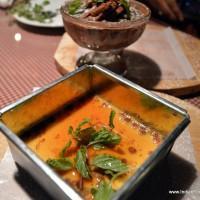 Lagan nu Custard (Rs 195) is always served at Parsi weddings, said my friend, Anjum, and I was happy to find it in the menu. The subtle hints of nutmeg and cardamom, it certainly was a happy ending. May be I said it too soon, just to be followed by Phateli coffee (Rs 90). The same nostalgic flavors of haath se pheti hui coffee that I had after a long-long time.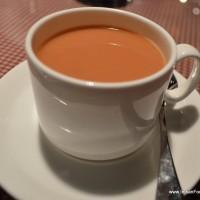 Chef Sabyasachi is the brain behind Soda Bottle Openerwala menu and even though he is taking a new leap in his career, he leaves behind his mark which is a welcome addition to Delhi/Gurgaon's gastronomic scene. This undoubtedly will be a place that will see much more of me.
Ratings (out of 5)
Ambience: 5.0 | Food: 4.5 | Service: 4.0 | Overall: 4.5
Meal for two:  Rs1500/- | Alcohol: License Awaited | Credit Card: Yes
Address: Cyber Hub, Shop no- 03, Dlf Cyber City, Phase II, Near Building No- 08, Gurgaon | Telephone: 0124-6518801/ 8527636633