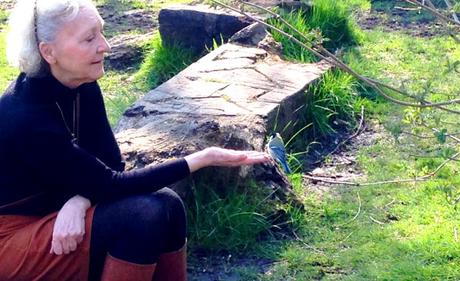 Just a walk in the park
After five great years together
We are separated now,
Torn apart by invisible force,
You in your castle, I in mine.
The well-made rope that binds us
Is taut and contact strained
And yet like secret lovers
We meet every day.
A walk in the park, though still apart.
We feed wild birds
And sometimes, if we're lucky,
They perch on treat-wielding hands.
Today we heard, then spotted,
A woodpecker in the trees,
Something to share in our phone calls
Until this present danger has passed. 
Not much to say at this difficult time. Just to stay safe everyone - stay home and keep in touch. 
Love, Adele.
Email This
BlogThis!
Share to Twitter
Share to Facebook