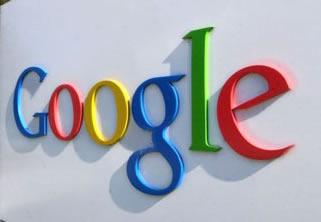 Have you guys noticed gws_rd=cr in Google.com URL? I recently noticed that each time I try to access www.google.com on my computer, it automatically redirects me to some weird URL that I don't understand.
For instance if you visit www.google.com, it then automatically redirects to www.google.com/?gws_rd=cr. Have you notice this latest development as well?
At first I thought my computer has been infected. You know one of those OMG feelings? I initially thought it's Google Chrome's bug and I decided to try other browsers such as Opera, Internet Explorer and Mozilla Firefox.
But switching to different browsers and even in incognito mode as well didn't solve the problem. The result was the same. I was still being redirected to a strange URL. Check the Image bellow.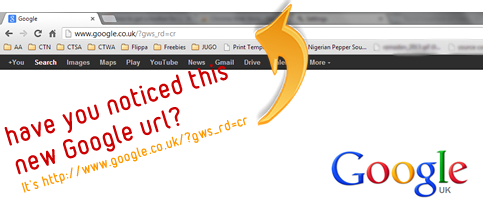 I immediately rushed to my laptop hoping that the result will be different. But it was the same issue on my laptop as well. I scanned my computer with various antivirus softwares but with no success!
 
---
So What Is gws_rd=cr in Google.com URL?
---
Normally when you visit Google search, you should find ourselves at www.google.com but the problem is that you will be automatically redirected to another Google URL appended with gws_rd=cr.
Even on my friend's computer, the issue is still the same. He too was agonisingly worried just like I was and I first discovered the issue.
---
Any information on ?gws_rd=cr online?
---
gws_rd=cr on Wikipedia
I searched the internet for some helpful answers to my curiosity but it seemed I wasn't the only one affected. I came across hundreds of queries and forum posts looking for the same answer as myself.
But according to Wikipedia, "GWS" stands for Google Web Server while the remaining "rd=cr" is never mentioned. That means the popular online resources website doesn't have accurate information on the whole gws_rd=cr issue.
Online searches and forum posts
There are several forum posts where people strongly assumed that "rd" actually meant "Remote Desktop". You know what that means? Remote desktop means someone can remotely access your computer without your knowledge.
This assumption has been widely echoed across the internet. Considering the latest revelation concerning government spying on people through telephone calls and the internet, that could be the worst threat to household computers.
Google product forum sources
My next journey was to Google Product Forums where I found a thread about it. The thread doesn't give much details but at least I was made aware that I wasn't the only one curious to know. (check out the link).
I also came across another link through Google Product Forum where some people seem to have answers to this issue. You can check the link yourself, it's on Stack Exchange website.
 
---
So what exactly does this ?gws_rd=cr means?
---
gws

rd=cr

redirectcountry
Therefore, the entire code should look like this: gws (google web server)_rd(redirect)=cr(country). So basically, when you visit google.com they are redirecting you to a google web server according to your country. That's what it can be.
I am now relieved, are you?
Thanks for reading.