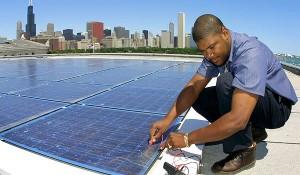 Ever wonder what the highest paying green jobs are?  A BusinessWeek article ranked the top paying green jobs and included a short job description and the typical qualifications required for each position.   The top  five were:
1. Environmental Engineering Manager
2. Sustainability Director
3. Project Manager, Construction – LEED
4. Program Manager, Environmental Consulting
5. HVAC Mechanical Engineer – LEED
For more information on the rest of the list and to see what the salaries are for these jobs click here.
Source: BusinessWeek
Picture Source: BusinessWeek