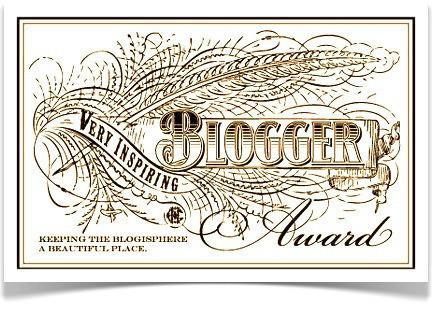 Do you  ever have blog days where you just wonder why you bother? You spend an hour, maybe two, pouring your heart into a review only to press "publish" and get a sudden fear that NOONE will read it?
You have days where you chase stats, you keep checking Twitter to see if anyone has RTed your post. You feel a tad rubs when neither figure seems to budge. You certainly don't think you will get nominated for anything…
I get this a lot, but I'm usually pretty quick to get over it. My stats are OK, my pals tell me my reviews are good and I really enjoy doing it – what more do you really need? Well, turns out getting a nod from another blogger brings an oodle of motivation and a big grin!
Being nominated by the glorious Sandra Denby for the Very Inspiring Blog Award has made all my blogging feel very worth it, so THANK YOU SO MUCH! (you should all go and read her blog, its aces).
Getting the nod also means that today I get to do a slightly less book-orientated blog post, which is exciting!
Here are the rules of the award:
Thank and link to the person who nominated you.
List the rules and display the award.
Share seven facts about yourself.
Nominate 15 other amazing blogs and comment on their posts to let them know they have been nominated.
Optional: display the award logo on your blog and follow the blogger who nominated you. (Like you AREN'T going to do this!)
Whilst I try desperately to think of seven facts about myself I will let you go off and discover this bevy of blogging beauties. I may duplicate nominations here, not sure if that is allowed, but hey, have another one!
So, in no particular order:
1. Eye Level with the Stylus – Recently revamped (is a blog still a blog if it looks like a swanky website?), this is a must for musos.
2. Vulpes Libris – Books and foxes…need I say more?
3. Mathilde heart Manech – A riot of color and happiness, this blog is just a joy.
4. Blissfully Bama – This girl was there right at the start of my online writing adventures. Her advice and time were priceless, her story is inspiring.
5. The Picture Book Review – I LOVE picture books! This is the perfect fix!
6. A Voluptuous Mind – Books, nails, hoops, love and more. Funny, open-hearted and gorgeous, I look forward to every post – this girl is a treat!
7. The Writes of Women – Informed and involving – this girl knows her books!
8. These Little Words – Always something new, always something interesting.
9. Bookspume – As a newbie to Stephen King this blog has been a must read this year!
10. Laura Purcell – "Historical fiction, Georgian style" – A must for hist fic lovers!
11. Rebecca Bradley – Whenever I fancy a bloody good crime novel, this is where I head first.
12. Emma Louise – I have so much time for Emma Louise's book reviews!
13. Utter Biblio – Anyone who has Charlie Brown as their avatar has my attention, the book reviews are also engaging and varied.
14. This Little Bag of Dreams – A simple, crisp blog where the insightful reviews do the talking.
15. Little Outdoor Kylie – Oh man this blog is just best – a nature lover enthusing, what is more blissful?
Of course, ANYONE in the list of blogs I follow to your right would be worthy of this list.
Righto, seven facts….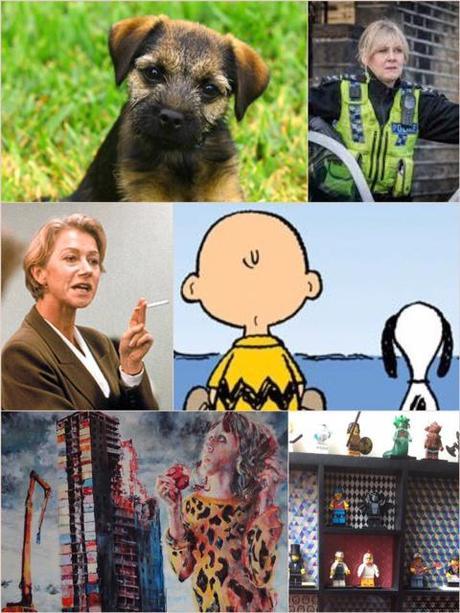 I collect Lego minifigures
I turn to Peanuts strips when other people open the bible
Border Terriers make me go quite odd in public
I love Jane Tennison, but I *may* have revoked her position as "Favourite Fictional Female Cop" in favour of Catherine Cawood
I listen to far too much introspective folk music
I have decided I'm probably OK at writing short stories and am trying to do more
I love art and would probably sell a fair proportion of my soul to be able to do it. Art is represented here by one of my favorite Coll Hamilton paintings.
So, I think that's all the bases covered! Thanks again to Sandra, this has been a treat! *prints out wearable version of nomination badge*.