These jewels will definitely make your outfit unique. They are like beautiful sculptures, original and timeless.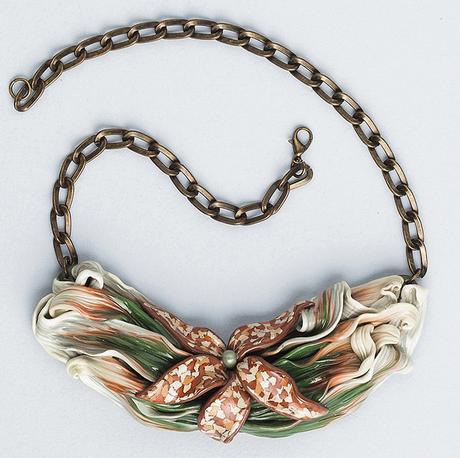 "I'm a Self – Taught, Athens-based Artist, originally born in Russia and currently leave in Greece, who makes one-of-a-kind handmade jewelry and bridal accessories. My life in Russia was filled with lots of visits to museums, galleries and theaters. The architecture of the ancient buildings from the 16th to 19th Century, impressed me with the refined shapes and each history that they have. Because part of my origin belongs to the ancient French nobility, it has influenced me with the sublime and the unrepeatable styles such as Baroque and Empire. My creations reflect the love that I have for the nature combined with the Art Nouveau style.
I decided to establish the brand 'Lara Mats' on 2016, but by then I was already creating jewelry for 4 years. Last year, I participated at NY NOW exhibition which was a huge opportunity to showcase my creations to some Museum stores and discuss many future ideas. Currently, the Lara Mats jewelry is sold worldwide in some stores and online."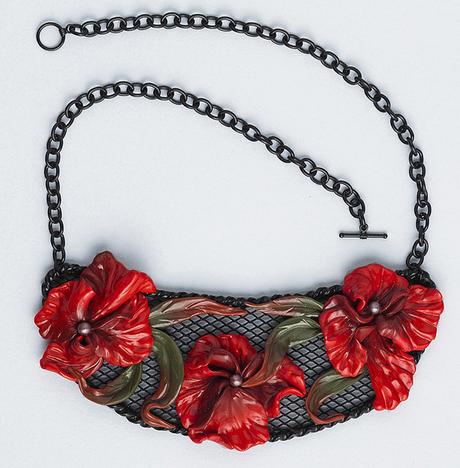 What's the concept of your latest collection? In my work is very difficult to create collections. Very often I feel that I'm an artist who makes jewelry-sculptures.I never have in my mind a specific concept while creating. For that reason, every piece of jewelry is so different from each other.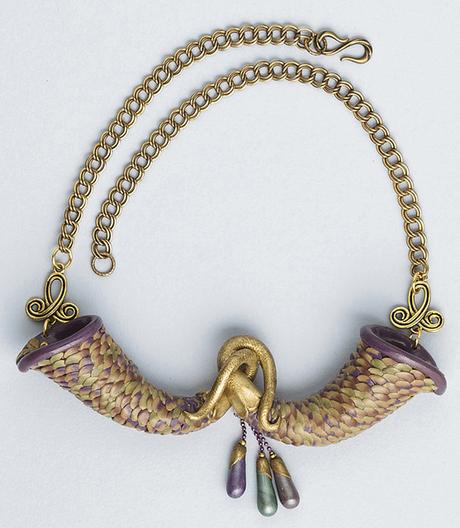 What technique do you use to make your creations? One of the things that make my creations unique is that I'm not painting them. I use special techniques by combining different colors of polymer clay with any use of a mold. For this reason, they never fade. Even though each piece looks dramatic, it is in fact so light as a feather due to the material processing. Always, during the design process, I have the feeling that I paint with the polymer clay.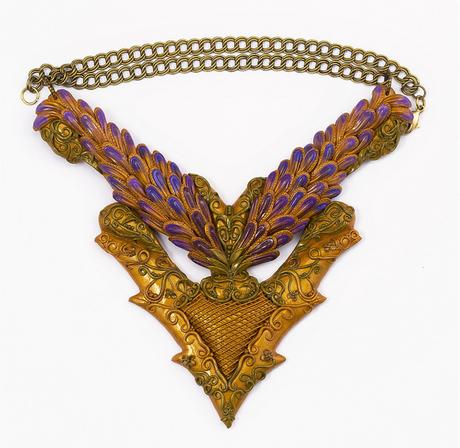 How does the place you live in affect your design? The weather and the nature of Greece is the ideal combination that helps me to be inspired.Of course, also, I have always admired the history of this Country and that's how I created the 'Amalthea' necklace inspired by a myth.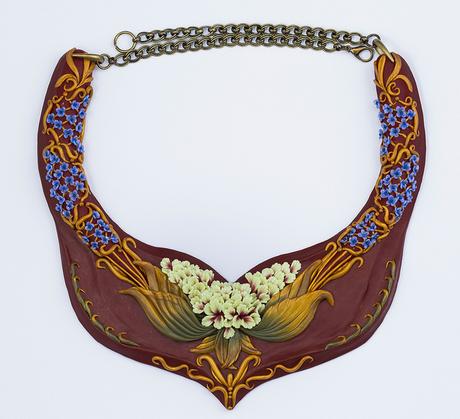 What's the future of fashion according to you? I have noticed that in the recent years, consumers tend to look for more niche products.They are tired from the ready to wear clothes or whatever includes this category and are trying to find unique fashion items. So I believe that this gives the opportunity to many future fashion designers to stand out from the boring and regular fashion that many offer nowadays, and offer something different and unique to the consumers.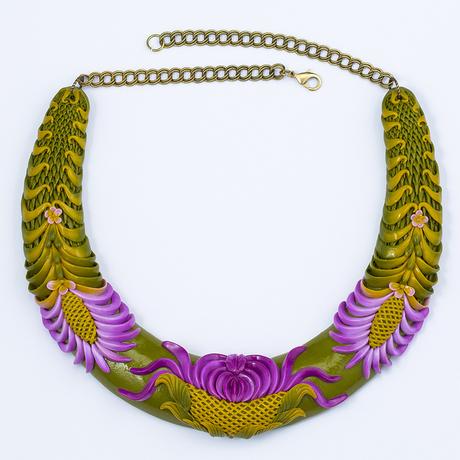 What's your next project? My next project includes the creation of necklaces, where I can explore more unique techniques.
And don't forget to follow SO WOW on Twitter, Facebook and Instagram!