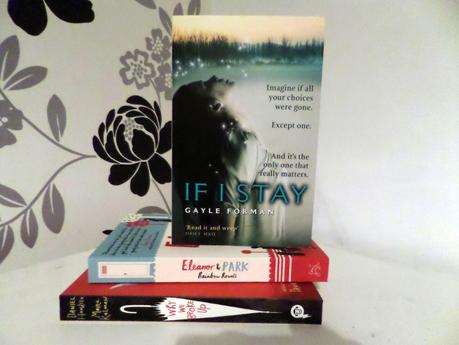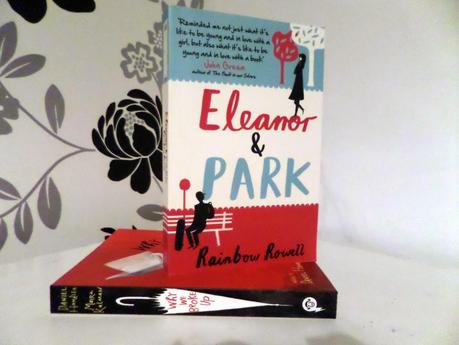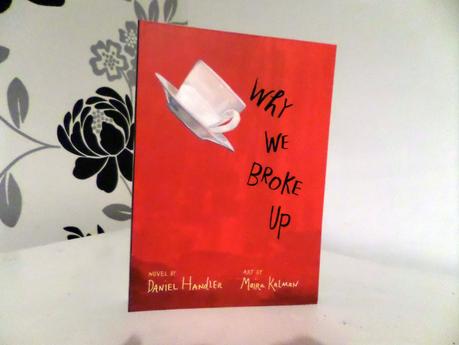 New books. Oh the divine smell they bring with them when I open their pages. I received three books for my birthday, three books I had asked for these were off some of my closest friends.If I Stay - Gayle Forman
In a single moment, everything changes. Seventeen-year-old Mia has no memory of the accident; she can only recall riding along the snow-wet Oregon road with her family. Then, in a blink, she finds herself watching as her own damaged body is taken from the wreck... 
I wanted this book because I was looking for something similar to John Green's style of writing, after finishing all of his books months and months ago, this was something I came across while looking for similar book. When choosing books, I seriously spend some time reading the first chapter, looking at reviews and quotes. I have read endless reviews about how amazing this book is, very few minor bad reviews. But as always, I prefer to get my own opinion on books. Therefore, I shall be reading this soon.
Eleanor & Park - Rainbow Rowell
Set over the course of one school year in 1986, Eleanor And Park is the story of two star-crossed misfits – smart enough to know that first love almost never lasts, but brave and desperate enough to try. When Eleanor meets Park, you'll remember your own first love – and just how hard it pulled you under.
When my cousin and I were discussing what books to buy next she reminded me of the book Eleanor & Park, I'd heard a lot about this book before, but the title got lost in a sea of book series' I had to continue and conclude. On the second half of my journey back from Sheffield I decided to read a while to pass time, I only read a couple of chapters considering the bus ride was only half an hour. But already I am in love with this book, I can be sure of that. A few chapters in I am already admiring the two characters. I cannot wait to carry on reading when I finish Forbidden.
Why We Broke Up - Daniel Handler
Min Green and Ed Slaterton are breaking up, so Min is writing Ed a letter and giving him a box. Inside the box is why they broke up. Two bottle caps, a movie ticket, a folded note, a box of matches, a protractor, books, a toy truck, a pair of ugly earrings, a comb from a motel room, and every other item collected over the course of a giddy, intimate, heartbreaking relationship. Item after item is illustrated and accounted for, and then the box, like a girlfriend, will be dumped.
Another book I've been wanting to read, though for a long time I wasn't sure. I had heard mixed reviews, I watched youtube videos on reviews of this book, just to get deeper insight to this book. I imagined it would be slightly like the book "Love, Rosie" only the formatting because it's a letter based book, however I find I'm wrong. As stories come alive throughout the letter. The characters are known to be flawed, which makes them by far more realistic than some utterly perfect character. Also, this book is illustrated, so you can see what Min is talking about, the illustrations are so beautiful and so detailed. I intend on reading this book after Eleanor & Park.
Books are my most favorite things in the world, I never find myself getting tired of reading. So I cannot wait to start reading this three books, though I may have to put them on hold until I have read Ignite Me the third installment of the Shatter Me series, that I am obsessed with. However, it is out of stock and I have basically read the plot line and several chapters I just couldn't resist, I could cry that I didn't preorder this book.