One of Snubnose's favorite motifs in art is the image of Krishna. She's done plenty of work depicting this Hindu deity (one shared here).
Here is another one that she has done. It's pretty huge and I am struggling with wall space to accommodate her larger works. They are pretty hard to photograph too, especially because she has used somewhat muted colors in this one.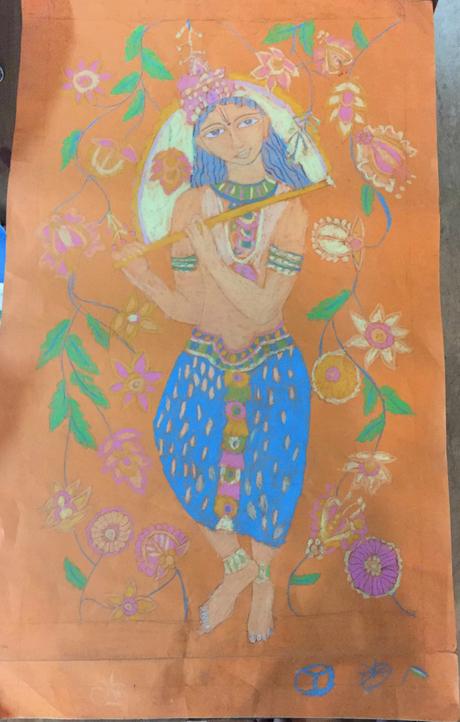 Snubnose's Krishna
This weekend, her grandparents visited us and relieved us of this one. I was sad to let it go, but really there is no point in us hoarding everything, and they will love having such a grand looking piece in their home.