This post might be a little bit late, as most of the snow outside has turned to green grass over the past two days.  But Sunday we got all bundled up for a beautiful sunny, Sunday in the snow.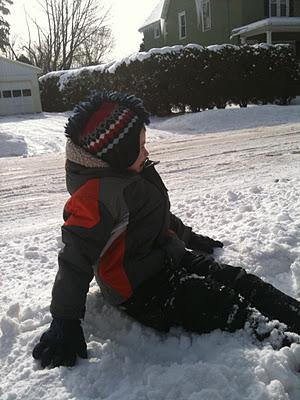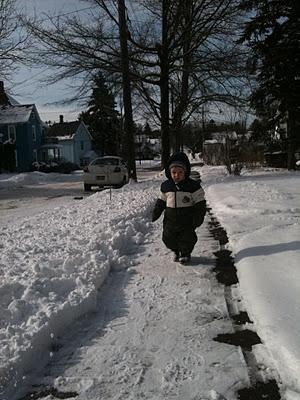 Sage was a trooper and actually left all his snow stuff, gloves, hat ect. on.  Poor kid got a new nick name, Humpy Dumpty, courtesy of big brother.  His snow suit was so puffy he looked like he might just fall over and keep rolling.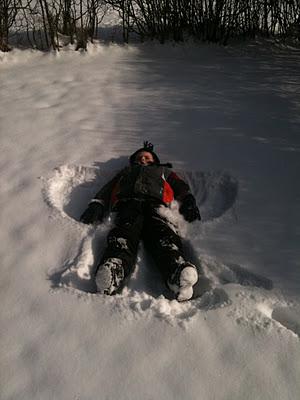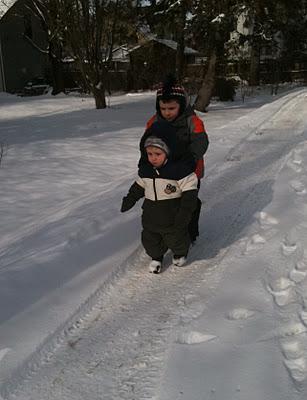 And what's the best part of coming in from outside in the snow....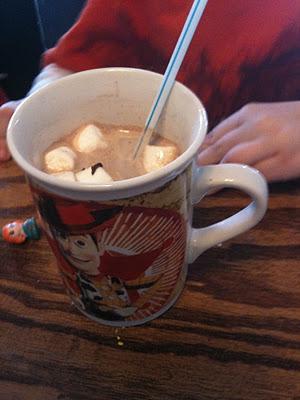 Hot chocolate with marshmallows of course!

Subscribe in a reader