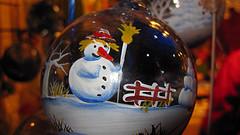 photo : Otto Schlappack
Snow is falling in the Austrian Alps and the ski season is set to get in full swing in  a few weeks time. For visitors to Chalet Lowonahill and the alpine village of Stadl an der Mur there will be something new to ski and see this season.
Murau-Kreischberg
The world class ski resort of Murau-Kreischberg – just 8 kilometres from Stadl an der Mur – is set to host 2 races in the FIS Snowboard World Championships this winter. Snowboarders and supporters of the sport will come together on January 6th and 7th 2013, for a feast of fastness and fun on the resort's snow assured slopes.
Snowboard enthusiasts will be able to enjoy the giant slalom event and be enchanted under the starry skies, as world class boarders  take to the slopes for an illuminated night race.
Snow has been falling in the area for a number of weeks and the ski resort is getting ready to open to the public on December 4th.  This season there are a number of new attractions. The Airypark has been made bigger with plenty more boxes. And for the delight of all – whether skier or snowboarder – there'll be something else to ski and see.
Stadl an Der Mur Panorama Piste
In readiness to welcome more new visitors to the area, Murau – Kreischberg resort has been preparing a new 3 kilometre long panorama ski slope towards Stadl an der Mur. From this vantage point, skiers will be able to see the sheer beauty of this quiet ski area and the prettiness of the villages lying below under their blanket of snow.
They'll be able to look towards Sankt Ruprecht where the Christmas market will be held on the 5th and 6th of December and peer down to what must surely be the site of the season  - on December 24th  the mighty Murtalbahn steam engine will be making its way through the valley.
There's still time to book your beds and be part of the all-action holiday fun. Flights to nearby airports are more affordable than you might think. Why not take a look now and see for yourself?
Chalet Lowonahill is an all-season, rustic style holiday home in Styria. It's the ideal place for you to discover the delights of all 9 provinces of Austria. To find out more, simply click here.