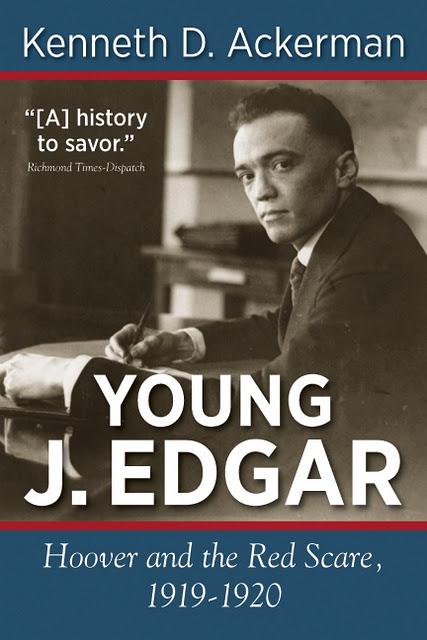 I am especially proud to announce that the very first book to be published by Viral History Press LLC, a new edition of Young J. Edgar, is now available in paperback on Amazon.com -- and at a discounted price !!  
If you haven't read it, please check it out.  We wanted particularly to make it available both on time for Halloween (t
here is no spookier Fed than Hoover) and certainly before the new Clint Eastwood-directed blockboster movie J. Edgar, starring Leonardo DiCaprio in the title role, opens in theaters November 9.  
If you insist on an eBook (Kindle, Nook, or Apple), please be patient.  These will be available around soon.
Sytay tuned here over the next few weeks for book excerpts and thoughts on Hoover and the movie.  Meanwhile, here's the link to Young J. Edgar on Amazon.com.  Enjoy.