I live in just a normal detached house in a small quiet village. Over the years my bedroom has been a rainbow of colours, and now I look back and think what on earth was I thinking!! So just over 2 years ago I had my bedroom decorated for the 4th time in 12 years. I decided to go very neutral so I wouldn't get bored of the color. Over the years I have added little bits and collages to make it my own. I love spending time alone, in my bedroom. Call me boring but it is my escape, a place that is my space, for me time. So here goes, a few little snaps so you can have a little peep at my bedroom...enjoy!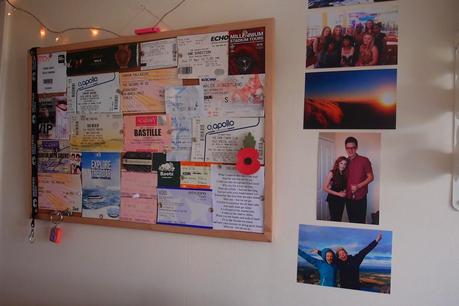 Memory board collage: a collection of concert tickets, travel tickets and just little bits and pieces that all have happy memories behind them. Along with a few random pictures to the right of it.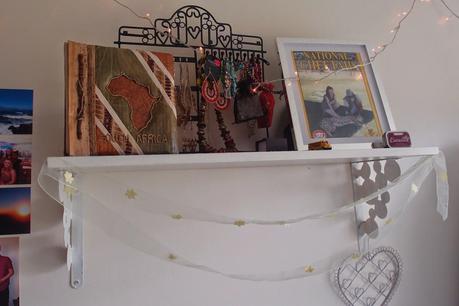 My shelf: this is a place where I put things that have nowhere else to go in my bedroom. Jewellery stand, which I can just about reach on a daily basis. A picture of me stroking a cheetah in South Africa (yes, it was a real one!). My handmade photo frame from South Africa. And a few other random bits from Canada.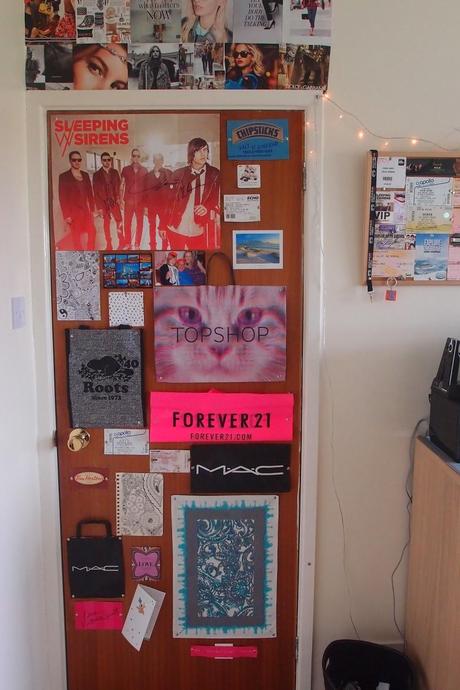 The back of my door: I don't really know how this started. I guess I had nowhere to put my SWS poster, so that went on here. Then since then I have just pinned up a collection of postcards, doodles, carrier bags and more concert tickets along with a few other bits and pieces.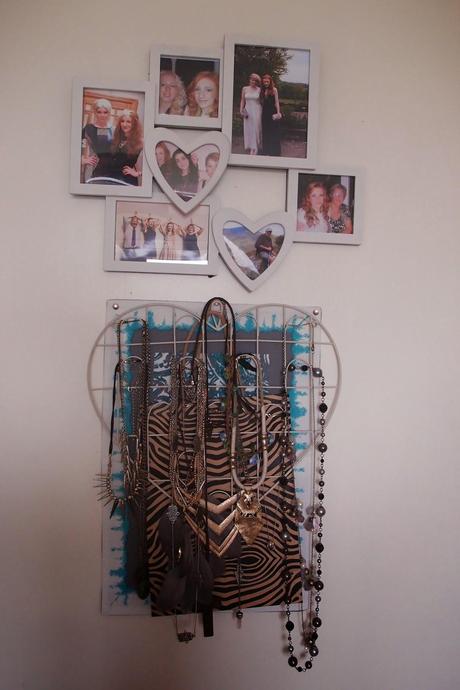 Jewellery hanger & photos: The wire heart is supposed to be a memory board I think, but I like it with all of my long necklaces on there. The bag behind is from a shop in South Africa - I just thought it looked cool and added a bit more life to this wall. The photo frame is surprisingly from B&M bargains and just has pictures of my nearest & dearest in.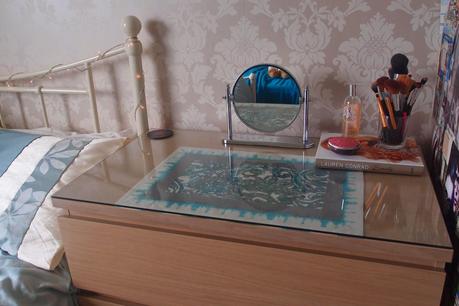 Dressing table: The place where I get ready. On here I just have my Lauren Conrad book, make-up brushes and a mirror.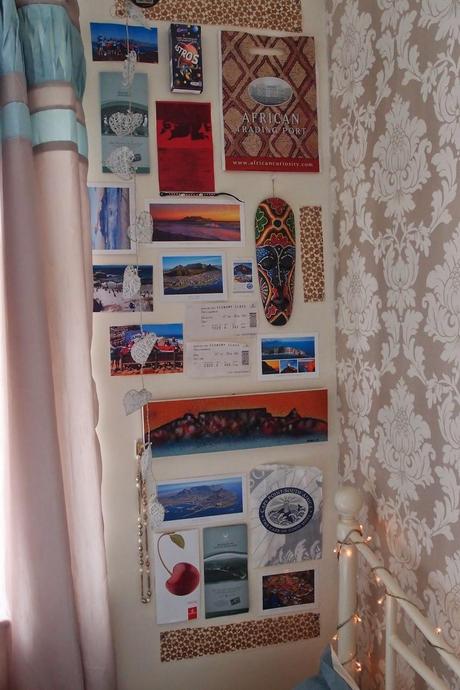 South Africa collage: Probably my favorite part of my room, containing so many special memories from my trip to South Africa.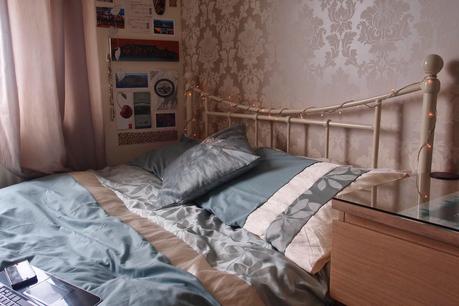 Finally, my bed. The place where I spend most of my time.