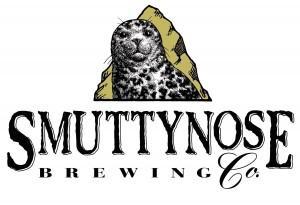 Company Smuttynose Island is part of a small archipelago located just off the coast of New Hampshire and Maine called the Isles of Shoals. Although closer to New Hampshire, Smuttynose technically lies just over the border in neighboring Maine.  Until the mid-1990′s, the island was most famous for some of its more dubious history, including being the location of a Spanish shipwreck in the early 19th century, and being the site of a famous grisly double ax murder in 1875.  However, in 1994, one of Portsmouth, New Hampshire's start-up breweries took the name Smuttynose, and has forever changed the way people see the small island (as well as brewing in New Hampshire).  From humble beginnings, Smuttynose Brewing Co. has grown to become New Hampshire's leading craft brewery, producing upwards of 41,000 barrels per year, and having distribution in 22 states (plus DC).  Along the way, Smuttynose has grown with the sensibilities of its community, and will soon be moving into a new LEED Gold certified brewery and visitors center.
Revolutionary Spirits caught up with Smuttynose's "Minister of Propaganda," J.T. Thompson via telephone during the recent arctic vortex.  In particular, J.T. discussed the new brewery, which has been in the works for some time, and he was particularly excited about a number of modern (and not so modern) marvels that will hopefully make the brewery one of the more energy efficient breweries in the country.  J.T. stressed that, in reality, becoming energy efficient is really all about the little things.  For instance, the new brewery will have motion sensors throughout the building, thereby limiting lighting to only those that need it.  The brewery is also fitted with solar tube lighting, a rather low tech solution, that channels sunlight from the roof to areas of the building through special tubes containing water.  The water in the tube acts as a magnifier, and the lighting it produces it striking.  This not only reduces the amount of energy needed to light the brewery, but also reduces the excess heat that industrial lighting can give off.  (For an idea of what this could look like, check out this Daily Mail article about a man who is doing the same thing on a small scale in Brazil.)  In order to further control the temperature in the brewery, Smuttynose has installed a "cool roof" membrane, which is essentially a roof of "a lighter color" that reflects the sun's rays, ultimately reducing the amount of heat absorbed by the building. In addition to keeping the brewery efficient on its energy usage, J.T. expects that the new brewery equipment will also assist in limiting Smuttynose's water usage.  The equipment is automated, and will be able to regulate the flow of water to precise limits.  Furthermore, after the water is used, Smuttynose will then be able to treat its waste water prior to its reintroduction into the municipal water system.  The brewery is still undergoing a number of last minute checks, but J.T. is confident that it will be fully operational by March.  For those interested, you can check out some interesting time lapse videos the brewery's construction. Smuttynose's commitment to the environment and efficiency isn't limited to it's new brewery.  The company has been an active member in New Hampshire's Green Alliance (link also contains additional articles from Portsmouth's local papers), and has been committed to certain community and environmental groups in New Hampshire and the Portsmouth area, most notably the Piscataqua Region Estuaries Partnership (PREP), an organization that helps monitor, protect, and restore the health of the Portsmouth area's rivers, lakes, and marshes.  In 2012, Smuttynose donated $8,500 in cash to support PREP, and remains a supporter of the organization's events, as well as its monthly newsletter.
Beer – Old Brown Dog Ale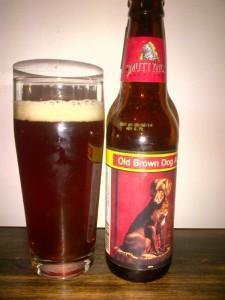 In my Year in Review, I suggested Really Old Brown Ale as a great beer to accompany your holiday dessert.  For a more day-to-day experience, especially in the winter, however, I will recommend the regular Old Brown Dog Ale, one of Smuttynose's first brews.  It pours a beautiful clear brown, with slightly reddish hues (not dissimilar to certain maple syrup).  It smells malty, rich, and  sweet, with a touch of brown sugar and toffee.  It tastes are aligned with its aroma, although there is a very mild hint of hops for balance.  For a brown ale, it also has crisp mouthfeel.  Overall, one of my favorite brown ales, a truly solid beer.  At 6.7%, it's not the sessionable British-style brown you might be looking for, especially for an afternoon of playoff football, but Old Brown Dog will certainly keep you warm during a polar vortex.
Beer Advocate: 3.93/5
Rate Beer: 3.37/5
Mac's Untappd: 4.5/5