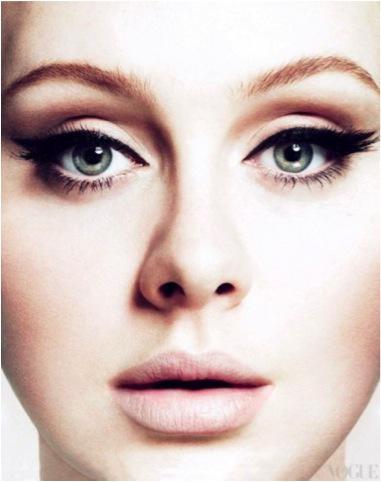 Photo source: WeHeartIt 
Lately I've been obsessed with achieving a porcelain-smooth complexion. Perfect, flawless, poreless, smooth-as-silk skin. As in Adele, Jennifer Lopez, Mila Kunis skin. And while I've tried various pore-reducer this and minimizer that type products, I decided to ask a professional skin guru the secret to perfectly smooth skin. Surprisingly the steps are pretty simple (thank goodness as my beauty ADD usually kicks in after step #3 or anything that takes over 10 minutes). While I'm definitely a card-carrying beauty fanatic, my patience has always been of the short n' sweet variety. (I like my beauty regimen to be a cross between a miracle-worker and Speedy Gonzales: supernatural results in record time.) So, what's the key to perfectly smooth skin? Doing all three steps consistently. (This was an eye-opener as I've been guilty of doing one, maybe two steps but certainly not all three, let alone consistently.) All right, who's ready for silky-smooth skin? Then check out these three easy-as-pie steps:
Exfoliate 'em Get to the root of those pesky pores by using a good exfoliator, such as Neutrogena Naturals Purifying Pore Scrub ($7.99) or Burt's Bees Acne Solutions Pore Refining Scrub ($9.99):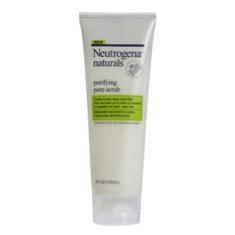 Tighten 'em Use a pore-tightening treatment such as Dr. Brandt's Pore No More Pore Thing ($45) or Clarins Pore Minimizing Serum ($49)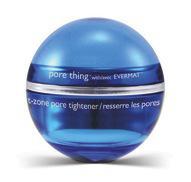 Prime 'em
Last but not least, to achieve porcelain smooth skin, use a primer to smooth out the skin and create a perfect "canvas" for your makeup. Urban Decay makes an amazing primer (Urban Decay Pore Perfecting Primer Potion, $31). NYX Pore Filler ($12.99) is also a fave of mine and half the price of its pricy, department store counterparts.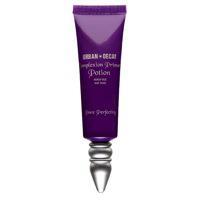 There! Now apply your makeup and get ready to join the smooth moves club. By adding these three super easy steps to your skincare regimen, your skin will be as a baby's…well, you know. Happy pore shrinking, beauty enthusiasts!