It's hard to believe that less than 20 years ago mobile phones were considered novelty items by many. More than that, the notion of mobile tablet devices wasn't even a blip on anyone's radar. These days both items are ubiquitous. And the mobile technology that allows a significant portion of everyone on the planet to possess one of these devices only improves each and every year. This will continue to be the case in 2014.
In fact, part of the fun of upgrading to a new mobile is trying out all the new features developers came up with over the course of the year. And with Android owners now making up a global majority of smartphone and tablet users, the "cool features" market is no longer dominated solely by Apple. So, here's what smartphone enthusiasts of any stripe can expect in 2014.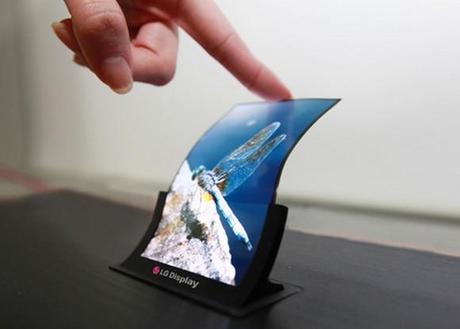 "Super" Processors
There's been a lot of buzz about the new processors that will be outfitted on smartphones and tablets in the coming year, and indeed the iPhone 5s with it's first ever 64 bit processor is already just as powerful as many desktop computers! Qualcomm's upcoming Snapdragon processors should add some zip to mobile devices too, but it's the Cortex engines by ARM that have been making the most noise. Evidence of ARM's prowess in the processor field can already be seen with the Cortex-A15 models in the Nexus 10 tablet and Samsung Chromebook.
But new families of Cortex processors are looming on the horizon, including the A57 and A53 models that ARM says can power phones up to three times their current speeds while using 1/4 of the power.
Larger iPhone Screens
Apple CEO Tim Cook is on record as saying the Cupertino giant isn't planning on releasing larger-screened smartphones, as there are too many "tradeoffs." However, new evidence – plus market realities – are singing a different tune. A note uncovered recently by Jeffries analyst Peter Misek to investors suggests that the iPhone 6 will be released sometime in June 2014 and will come equipped with a screen somewhere in the 4.6-4.8-inch range. This change of heart is seemingly in response to Apple's chief competitor, the Galaxy S4, which comes with a 5-inch screen.
New Cameras
Forget megapixels, 2014 is poised to be the year smartphone enthusiasts finally get to try out Pelican's famed array camera technology. The evidence suggests Nokia will be the first to implement Pelican's new 16-lens camera in their smartphones. Each of these 16 lenses captures one color in the red/blue/green spectrum, which should cut photo noise considerably, as traditional cameras capture all three of these colors in the same field. Also, since these lenses capture images at slightly different angles, the images captured by the array will be 3D as well.
Touchless Gesture Technology
According to Elliptic Labs, a tech company from Norway, they will deliver touchless gesturing interfaces to mobile devices in 2014. That means smartphone and tablet users can do things like read news and play games all with the wave of a hand or motion of a finger rather than a swipe of a touchscreen.
While the above innovations in mobile technology are certainly notable, they merely represent a drop in the bucket. Different developers will no doubt surprise in 2014 with cool new features. And beyond that? The sky is the limit for mobile companies.
About the author:
Sara Wells is a tech blogger who writes on behalf of companies such as Protectyourbubble.com smartphone insurer, a popular company that insures gadgets people can't live without.