2 Flares
Twitter
1
">
Facebook
0
Google+
1
">
LinkedIn
0
">
StumbleUpon
0
">
Filament.io
Made with Flare

More Info

">
2 Flares
×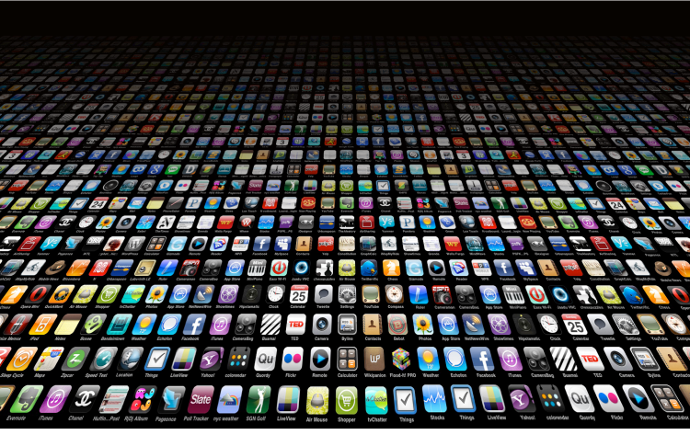 While many of us rely on apps in our day-to-day lives without giving them much thought, businesses have yet to harness the full potential of this software revolution. Never before have there been so many tools to help businesses and their employees work more productively, facilitate networking and manage finances. And that's just the tip of the iceberg. With today's workforce increasingly using personal smartphones in and out of the office, harnessing the power of the app could be a great way to stand out from the crowd. Here's a rundown of the most smartphone-friendly offerings out there.
Google Drive
Since its launch in 2004, Gmail has become the default email client for the majority of businesses; and the integration of cloud services and Google docs to form Google Drive has made sharing, storing and collaborating that much easier. The release of the new smartphone version has streamlined the whole process and, while a business might quickly outgrow the free 5GB of free storage, the cost of each additional gigabyte only works out at less than penny. The viewer in Google Drive supports previews for many file formats including Photoshop PSDs, Apple Pages and the Microsoft Office suite, making it a versatile option for many businesses.
AccessToGo
Many remote desktop apps aren't built to give users a fast, intuitive experience. However, Remote Desktop Web Access by Ericom, which also comes in app form for iOS, Android and Blackberry, aims to provide fast connections to remote Windows desktops and graphics-rich applications (i.e. Photoshop) from smartphones, letting employees access office computers from anywhere at any time without needing to worry about keeping files on them. Businesses can pay for the Blaze accelerated connection which gives up to 10 times faster performance when displaying 3D images, streaming video and PDF files. Security is a concern for every business so thankfully the built-in security features also ensure end-users can access company resources safely from wireless networks.
Expensify
The proliferation of smartphones has conferred many advantages on end-users simply because they always have them on hand. Unlike laptops and even tablets, smartphones tend to be taken everywhere which can make them very useful when it comes to tracking things such as expenses. Expensify lets employees organize their receipts by photographing them and putting the pictures in relevant folders. The whole process might not seem like much, but when it comes to submitting expense reports it's going to save your employees and your accounting department a lot of time and hassle.
Network, network, network. For any business that wants to grow, networking is the answer. But it's no longer about swapping business cards in the digital age. LinkedIn's smartphone app is the modern remedy to the awkward process of handing out business cards or searching around frantically to find you don't have any. Your employees can all become brand ambassadors on this professional business to business network; and you'd be remiss to ignore its potential as LinkedIn's has user base of over 200 million people in 200 countries. It's a cost-effective way of marketing your business to all the right people.
2 Flares
Twitter
1
">
Facebook
0
Google+
1
">
LinkedIn
0
">
StumbleUpon
0
">
Filament.io
Made with Flare

More Info

">
2 Flares
×

Ben is the founder and editor of TechDrink. A huge fan of technology and social media, he has been blogging on those and many other subjects for well over five years. You can follow him in many places, including Twitter,
Facebook
and
Google+
.

Latest posts by Ben Greenwood
(see all)
Smartphone Apps & Solutions for Businesses

- July 24, 2013

Wikipad's Game Changer: The New Android Gaming Tablet

- June 26, 2013

Apple's WWDC 2013 – What Will We See?

- June 5, 2013