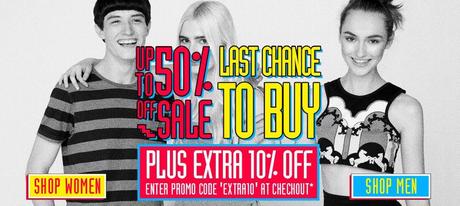 School is starting for many,  so great deals on fashion is a must ( but when is it not, honestly, right? ) 
I don't know if it can get better then 10% off already 50% reduced ( and great prices to start out with!). You can never go wrong with sale on sale. 
I love this one ( it will be free after 10%!) ,  this coat, this blazer ( leather?! please!) , and this is VERY in right now.   What did you pick? ps: GAP's last day for 25% off ANYTHING. Run don't walk!