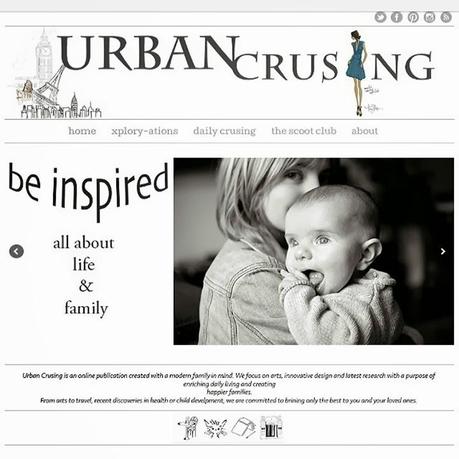 Dear Friends! 
 It is my pleasure to announce the official release of Urban Crusing, an online publication for modern families.
 Inspired by our favorite Connection Line of Stokke
strollers whose focus is "in the best interest of a child", and after many months of hard work and dedication, Urban Crusing is now live, committed to its mission to enrich lives and create happier families. 
We are honored to collaborate with great and talented editors and bring unique and interesting content to you in upcoming weeks and future. Travel with us and our editors, get inspired, find the best of the best products for your little one or peek into our daily life - Urban Crusing is committed to bringing only the best to you and your little ones. This site will be directed to our new site automatically, however there are a few ways of entering Living Notes that may not be a subject to automatic redirection. Should that be the case, please go HERE to our new site. 
THANK YOU FOR YOUR LOVE AND SUPPORT! 
ENJOY URBAN CRUSING!