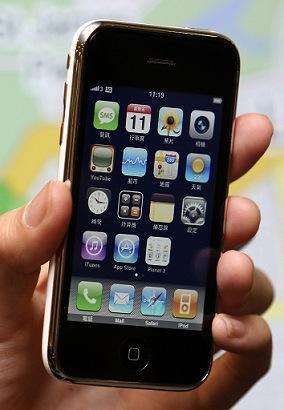 The term "app" is short for "application software".
Apps for smart phones are getting more numerous and more popular by the day. A May 2012 comScore study reported that during the previous quarter, more mobile subscribers used apps than browsed the web on their devices: 51.1% vs. 49.8% respectively. Market research firm Gartner predicted that 102 billion apps would be downloaded in 2013 (91% of them free), which would generate $26 billion in the U.S., up 44.4% on 2012's $18 billion.
If you have apps on your cell phone, you should know that those apps come with costs.
Karl Denninger writes for The Market Ticker, Nov. 26, 2015, that "free" apps aren't really free:
The price is that they want to advertise to you.  Location-based advertising is more-accurate in terms of value to the advertiser in that it's more likely to result in a sale.
There are at least two problems with apps:
Apps drain battery power

: Denninger writes: "If you're wondering why your phone dies so fast, that's a big part of the reason. If you have 20 apps on your device that all do this that's 20x every five minutes or so . . . that these apps all pull your location and send it to "momma".  Every one of those instances consumes both battery power and network bandwidth, which . . . is something you're paying for.
 

Apps give the companies your location data

: Denninger writes, "Do not believe for a second that this sort of misbehavior is isolated or uncommon.  All of the social messaging apps do it, including Facebook and others.  But the offenders aren't limited to apps like Facebook; they're also things like Walmart's app, which continually pulls location data once started.  Even worse are games, which almost-universally do this sort of thing.Some of these apps are extremely persistent, such as Charity Miles . . . . ; these will hammer on location requests, including trying to use the GPS repeatedly, if you're in a location without a clear view of the sky.  This is extremely bad for your power consumption because the GPS chip is one of the most-hungry in your phone when it comes to power budget. . . .

This data can be trivially used to identify you with specificity along with your daily habits.  It requires no linkage to your device ID or a login to do so either; all it requires is a bit of time.  Within a few days or weeks it is trivially easy to know exactly who you are and since there is a unique device ID associated with each of these data points it's not even slightly difficult to link it to your characteristics.  While this might not link it to a name that doesn't matter.

And this brings me to the real risk: You have absolutely no idea nor control over who has this data, who's keeping it, for how long (the presumption has to be "forever") and who it's being given or sold to."
~Eowyn