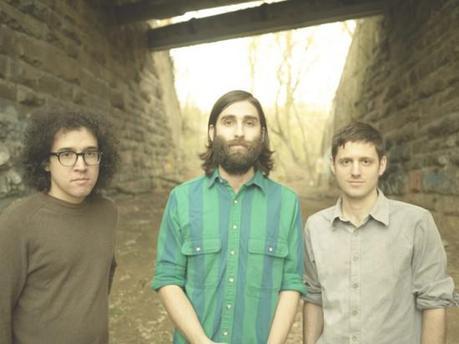 Contributing to the folk frenzy I've recently been prone to fall into, Small Sur's (@smallsur) downtempo tunes have been an excellent addition to my sleepy summer night playlists.
Captivatingly subtle, the music acts as an audible portrayal of frontman Bob Keal's childhood surroundings in rural South Dakota. While the band itself came together in Baltimore, Keal's memories haven't been lost in translation. The core of the music consists of gently plucked acoustic guitar, sustained keyboard and delicate, rhythmic drums, while a variety of other instruments including sax and banjo, add depth to the narrative tunes that dominate the band's albums.
Since teaming up with fellow musicians Andy Abelow and Austin Stahl, the band has clearly grown in scope, and the guys have remained open to creative inspiration by collaborating with like-minded artists such as Wye Oak. In 2008, they released their debut LP, We Live In Houses Made of Wood, which is available for download via Amazon. Released in 2010 was an EP, Bare Black, and then a second LP, Tones, this past June. You can get them both at Small Sur's Bandcamp page.  The progression of the band's sound from album to album has been consistent and constructive, with each bringing something substantial to the indie folk music table.