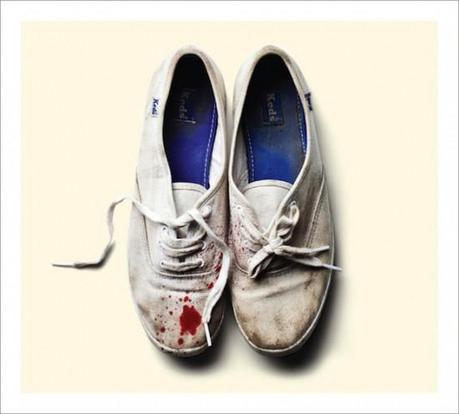 For some time now, the ever elusive "they" have told us that lightning never strikes twice. After listening to Sleigh Bells (@sleighbells) sophomore effort Reign of Terror on repeat, though, I'm inclined to disagree. Alexis Krauss and Derek Miller shot into the hearts and ear-drums of many back in 2010 with their debut Treats. A sonic exploration of 90′s guitar shredding, big beats and sharp stabbing vocals, the pair's genre bending antics created something pretty special right from the start. If history has taught us anything, however, it's that a band is only as good as their next album. Over the years, many artists have fallen victim to "difficult second album syndrome", but thankfully these brash New Yorker's haven't joined those unfortunate few.
The most striking and noticeable thing about Reign of Terror is that, without compromising the appeal of its predecessor, the album is much more accessible. There are plenty of gargantuan beats and flesh ripping riffs on display, but the record is anything but a Treats 2.0. Not to mention, Reign of Terror isn't quite as frightening or intense as the title suggests. Sure, tracks like "Demons" and "Born To Lose" hit hard, but this time around Sleigh Bells embraced their more melodic side and revealed R&B influences that were only hinted at previously — these can be heard in the album's percussion and extra instrumentation.
Where this new dimension really peels open, though, is within the vocals of Alexis Krauss. Rather than simply copying and pasting the angry cheerleader vibe throughout, we get to hear what a sweet, sweeping voice she has. In fact, tracks like "End Of The Line" and "You Lost Me" really unfold because of her graceful melodies. While it took me a little while to register this specific change, when it did click, the record really opened up and elevated itself to beautiful new heights. Granted, this angle may not appeal to everyone, but to me, it feels like a breath of fresh air into something that was already pretty damn exciting.
Despite having opened this new avenue, the band managed not to drop the musical characteristics that made so many adore them. Rather than completely overhauling their identity, they have created a hybrid of styles that build upon and develop their established sound. Sure, this was a risky move, but Sleigh Bells have the balls to do it — more to the point, they have the ability and bravado to do it successfully. Reign of Terror is a prime example of an inventive band making captivating moves whilst still in their infancy.