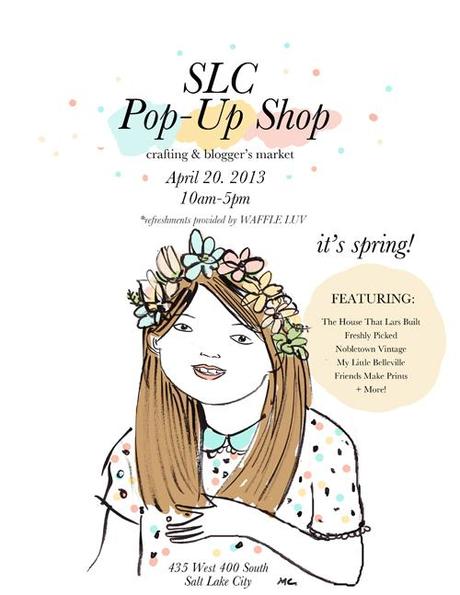 Guys! I'm absolutely thrilled to announce the Salt Lake City Pop-up Shop together with the fabulous illustrator Michelle Christensen and wonderful photographer Jessica Peterson. I'm obviously new to the Utah scene, but it's given me a good excuse to meet some really talented people and get this settling thing settled. Plus, YOU have the chance to come and buy some unique items just in time for Mother's Day. Hooray!
Who's gonna be there? Some of your faves and soon to be new faves: Freshly Picked, Melissa Esplin, My Little Belleville, Nobletown Vintage, Friends Make Prints, Michèle Brummer Everett and more! Since it will be held at the studio of Michelle and Jessica, it won't be a massive market, but an intimate, all-in-good-taste affair, you know what I mean?
PLUS! There will be a few workshops including a paper flower workshop by yours truly and one my Michelle Christensen. PLUS! Melissa Esplin will be offering her calligraphy services that day. Just tell her anything you want and she'll make it on the spot. Pretty rad, right?
ALSO! Waffle Luv will be there. Sold.
When? April 20th from 10am-5pm
Where? 435 West 400 South, SLC, 2nd floor
Why? Because we gotta
For more information like the workshops calendar (on its way!), check out the SLC Pop-up Shop Facebook page and event site.