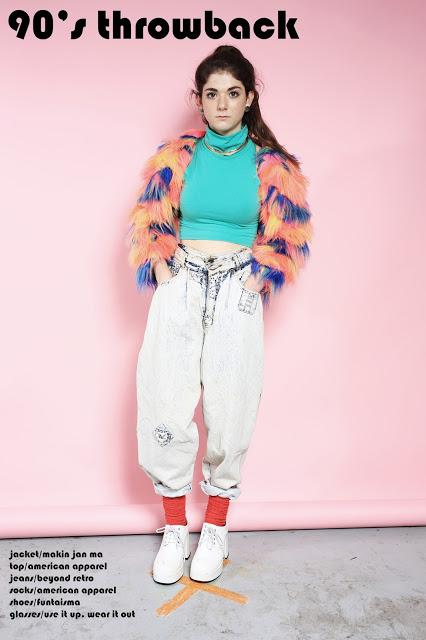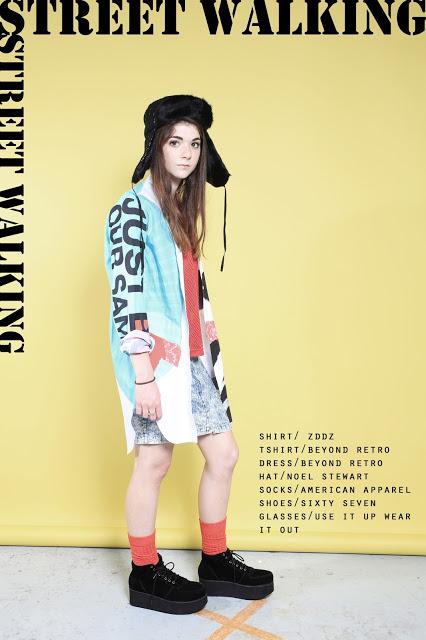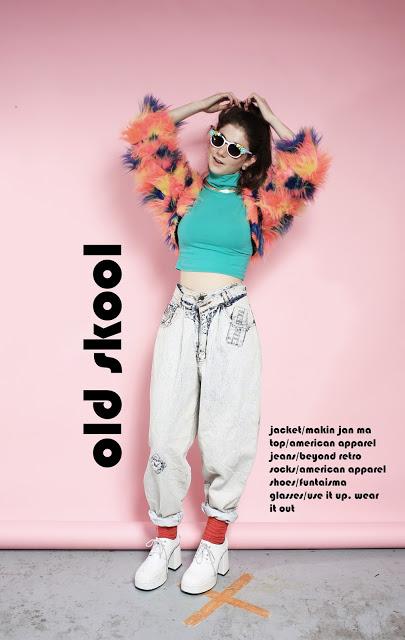 A couple of weeks ago i found out that slashstroke magazine were holding a course in Hackney which consisted of 3 days:
Day 1: involved meeting professionals already in the fashion industry - which helped us gain useful information about the fashion industry and ask questions about their experiences, it was really interesting to hear their personal views and tips on how to survive within fashion!
Day 2: was probably the most exciting day as it was mainly about styling and photography, we were put in pairs and shot 3 looks - using clothes lent to slashstroke from Londons new designers, there was such a variety of clothes to create looks with.
Day 3: we all went down to Middlesex University to have a tour of the uni, and go on the Mac computers to edit and add text to our images we shot the previous day.
Above are some images of mine from the final project.  
(i wish i could have kept that multicolored jacket )
I met lots of new people, including Ally and Charisse - who also have blogs!