Bringing faster and better updates for Skype seems to be the motto of Microsoft since they bought. They integrated Skype in Windows 8, Windows Phone OS and even Xbox. The seamless integration was beautifully done. Many users did dislike how Skype for Windows on new Windows 8 asks you to login to Microsoft Account first instead of your old skype account first.
The new Skype App for Windows ( Modern UI App ) asks you to login to your Microsoft Account so that you can merge in your skype account into it. Making your deskop logged in on one account from start itself.
Today Skype has rolled out Microsoft account support for its Apple Apps, allowing users to sign in and chat with their Messenger,Hotmail, Outlook.com contacts and ofcourse Skype contacts directly from their iOS device. Thus crushing all other of their Apps and making one simple app for all the contacts from all their services you use.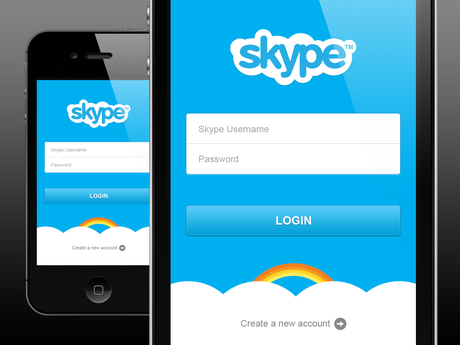 Here's the change log
What's New in Version 4.2

Chat with Messenger, Hotmail and Outlook.com contacts – sign in with and merge your Microsoft account.
New to Skype? Create a new account right from the app.
Tap and hold on instant messages to edit them.
Choose an emoticon while typing an instant message.
Animated emoticons for devices with a Retina display.
Edit saved phone numbers right from the dial pad.
Bug fixes.

Included from previous version:
Support for iPhone 5 display
Skype for iOS
Image Credit : Luis Munoz