I go through these phases annually: months when I am full of opinions and thoughts and the need to share and then months when I have no opinion. Everything goes. Everyone is fine. No judgment. Those also happen to be the days when I am calmer, busier more productive, but not as passionately vocal about my thoughts. I don't have a preference of one phase over the other. Except that my blog content suffers when I am in the later phase. 
But

watchya gonna do?

 It is what it is and for now we would have to just connect through photos and an my not-so-special sartorial choices.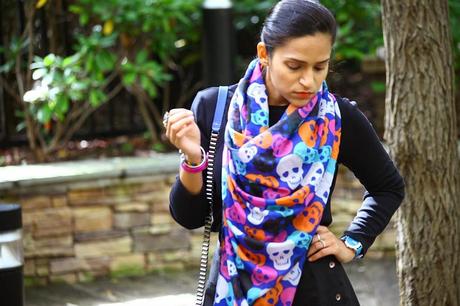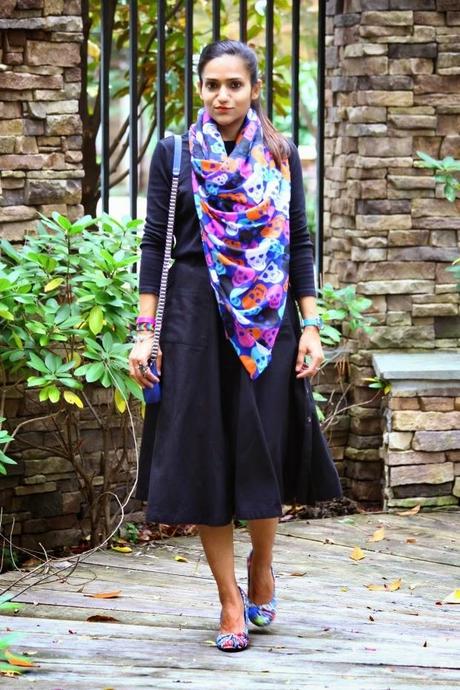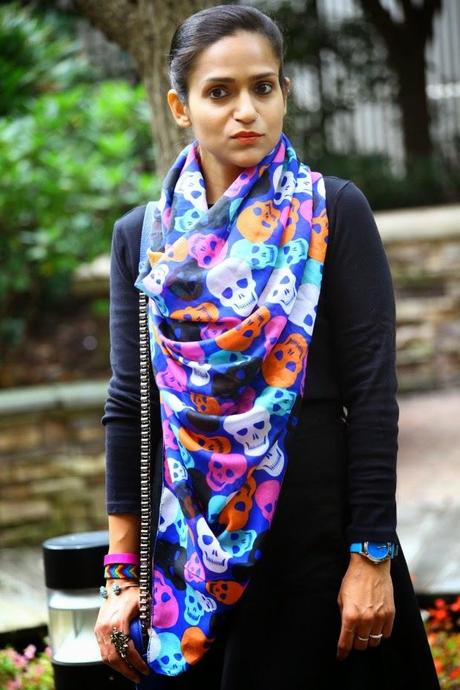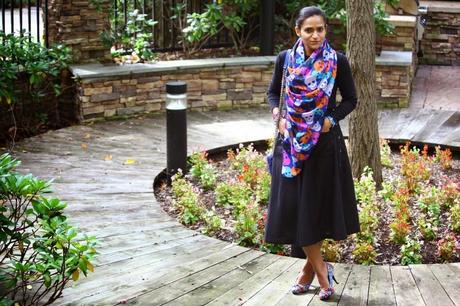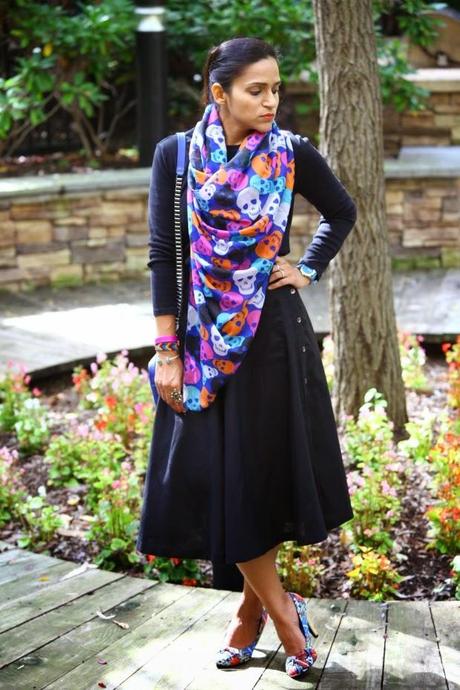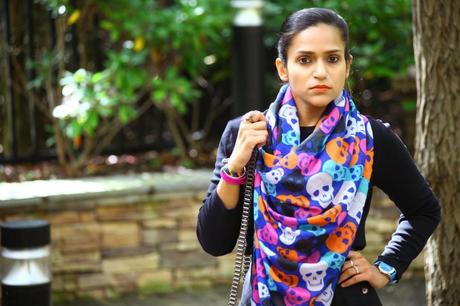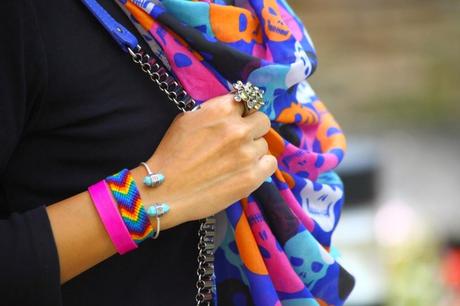 Top - Marks & Spencer
Skirt (previously worn here) - Fabels

 via FabIndia 
Bag - Kenneth Cole
Shoes - Rocket Dog
Scarf - Crazy & Co. 
Turquoise Bracelet - Lou Lou