Long skirts, pleated skirts, maxi skirts, they are probably my favourite item in my wardrobe right now.   One of my favourites is a dress which I made into a skirt, by cutting off the bodice and making a waist band and adding a zip.  I wear it constantly and because the print is mostly red, it is quite bright and colourful and just about any colour top goes with it.  Don't misunderstand me though, I really and truly do love my pants, especially my cargos, but to be honest, I get a little thrill from wearing a skirt, it's just so much more ladylike, isn't it?  I mean, you put on a skirt and instantly I feel more feminine and sexy.  Which is always nice, right?
Here are some of images of skirts I have collected recently.  Which do you prefer, long or short? Maxi or tailored? Print or monochromatic?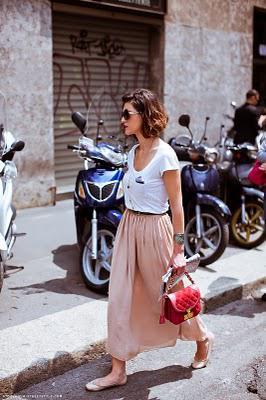 Such a great trans-seasonal look this one, long skirts keep your legs warm of course, in case a cool breeze picks up unexpectedly, which it tends to do in early Spring.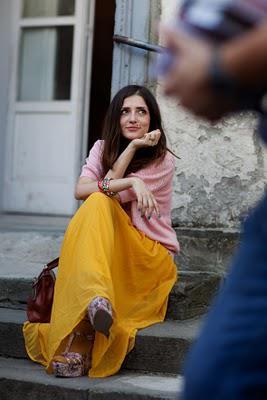 Sunshine yellow - gorgeous!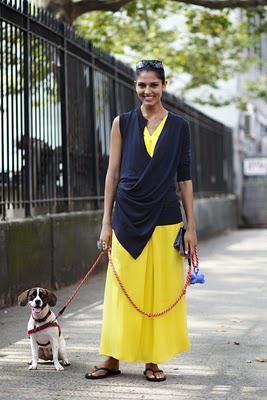 More yellow but with a twist.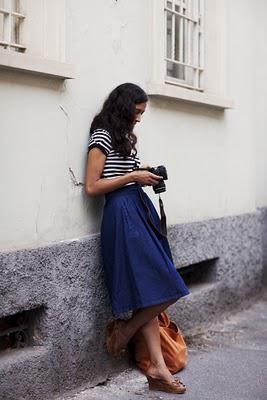 Below the knee denim paired with gorgeous stripes.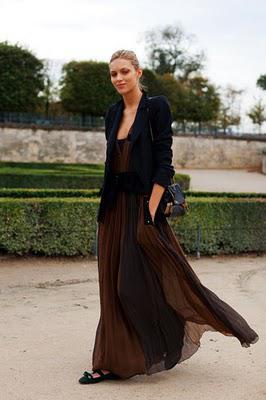 I like the mix of the ballet flats and the blazer with this maxi.  I guess it helps that she's at least 6 feet tall!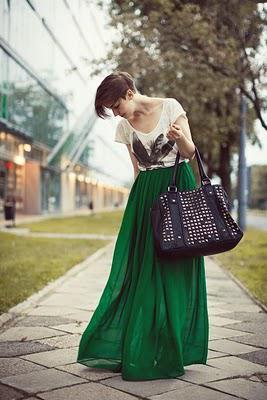 This is how I wear mine, with a cute t-shirt.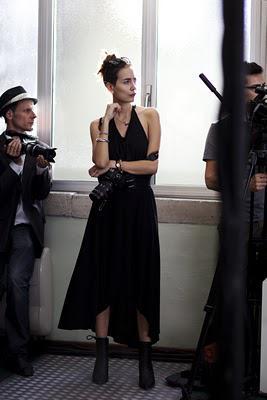 Asymmetrical hem line - very nice with the boots.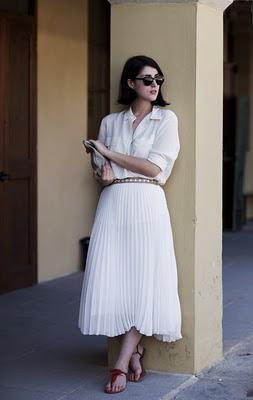 Lovely pleats.  Very feminine.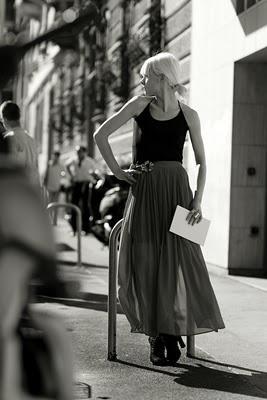 Sheer daring.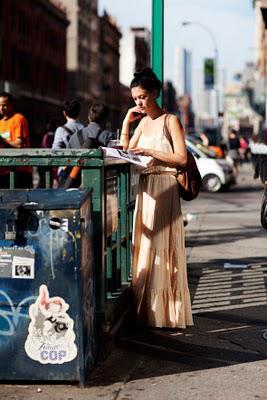 Relaxed and pretty.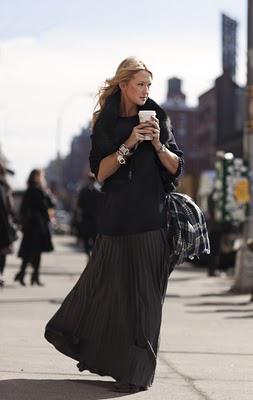 Warm in the cool breeze, still ultra feminine.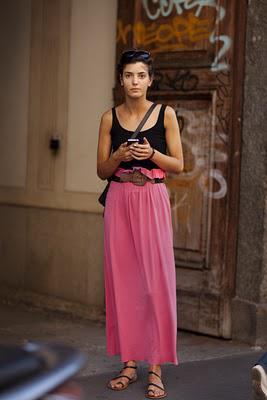 Forgive me if I'm wrong here, but this looks like she has made her dress into a skirt and cinched it with a belt - it looks great, not a bad idea if you're over wearing a dress in your wardrobe but don't want to part with it.  It gives something a new lease on life - like when you cut off your old denim jeans into shorts.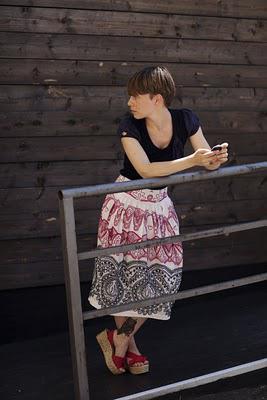 I really like the print on this skirt - her hair is such a great style too.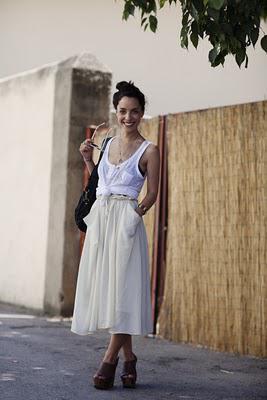 I love the tied shirt and the pockets.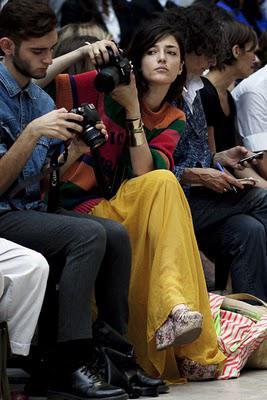 I think this is the same girl second from the top? At least same skirt and shoes anyway - I love the bright knit sweater with her sunny yellow skirt.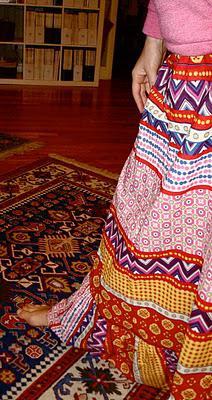 So this is my favourite skirt. I got it from Topshop and it was a dress, but I made it into a skirt and I wear it about ten times more now.  I don't have a remote for my camera, nor was there anyone about to help me, so I apologise for the angle, but you get the idea.  What do you think?
Kisses,
Heidi
sources: all images from the Sartorialist and Garance Dorè.