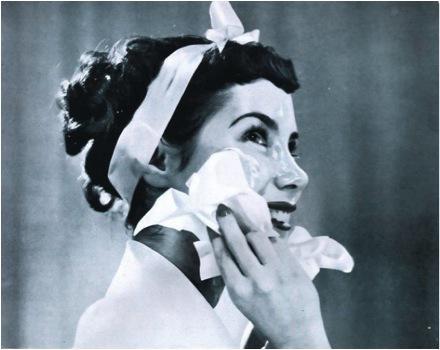 Nothing beats a professional facial. After a microderm treatment or light chemical peel my skin always feels (and looks) like a million bucks. But at $100+ a pop my quest for healthy, smooth skin can break the beauty bank. How do these pricey skin procedures work? (Stay tuned.) And can you take a DIY approach? (Yes!)
AT THE DERMATOLOGIST…
The "science" behind a microderm is actually quite simple: a flow of fine crystals, when applied with a vacuum-like suction, basically "sand" the skin (sort of like buffing a car with a sanding machine), removing dead cells and clearing out pores. It feels a bit like a cat licking your face, as the crystals are "grainy" in texture.
Chemical peels are quite different as there's no "sanding" involved, and they're a bit more agressive. There are a variety of peels offered, from mild to strong, and the amount of glycolic acid in the peel determines its strength. It's applied directly to the face (or designated areas) and left on for a number of minutes. (The sensation can be a mild to stronger burning sensation, depending on how strong the acid level is.) Similar to a microderm treatment, chemical peels promise to help with uneven skin tone, over-all texture, acne, and fine lines.
AT HOME…
Will at-home skin-resurfacing products deliver? You bet. Here are some DIY options that may not be quite as strong as their professional counterparts, but will still yield glowing results.
DIY Microderm
Arm & Hammer Penny-Pincher ($1.79): Take 2 – 3 Tbsp of baking soda and mix with a few drops of water (note: you want a paste-like consistency so you can easily apply it to the face). Using a circular motion, apply and gently scrub. Rinse and, voila, rosy, refreshed skin! At only a few pennies per use, you can definitely dub yourself a budget-ista!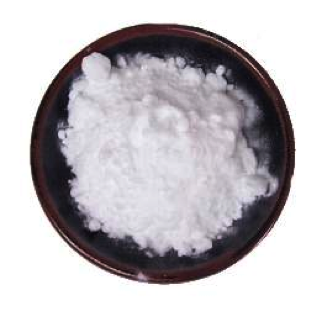 Tip: Want a more potent scrub? Swap cornmeal for the baking soda.  
Spa Sonic Skin Care System, 7 Pc Pro Kit ($65): This kit contains everything you'd need to polish your skin from head to toe, and is recommended by dermatologists. Oh, and the price is much cheaper than a lot of other systems (e.g. Clarisonic). Still, just about every major brand from Neutrogena to Olay Professional offers a rotating bristle brush, so shop around and pick the right one for your skin (and budget).
Related: Easy Ways to Prep Your Skin for Summer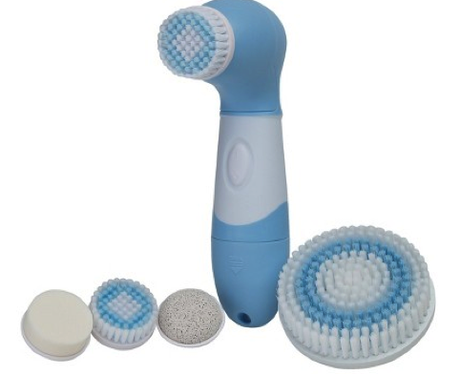 Tip: Don't just polish your face. This hand-held skin polisher can be used on the neck, décolleté (chest), and even hands to ensure your skin stays rejuvenated from head to toe hands!
Olay Regenerist Microdermabrasion and Peel System ($22.49): This set provides the benefits of both microdermabrasion and a chemical peel to regenerate your skin. The microderm treatment contains "derma-crystals," the peel serum contains lactic acid, and they're gentle enough to use together up to twice a week.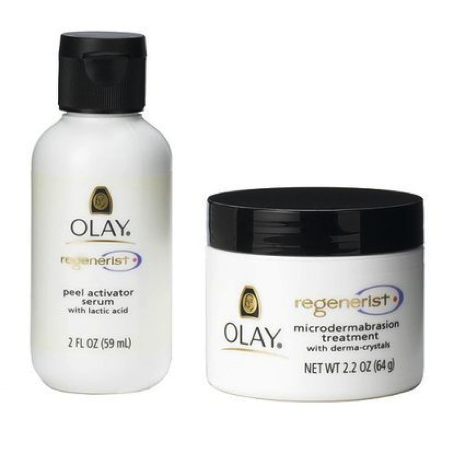 DIY Chemical Peel
Boots No7 Glycolic Peel Kit ($25): Skin maker Boots No7 offers a glycolic peel kit that helps turn back the clock by delivering renewed skin. Apply the peel serum, leave on for five minutes), then use the "neutralizing" pads. After four applications, 76% of women reported brighter, smoother, younger-looking skin. (Now that's a percentage I can get on board with.)
Related: Anti-Aging in Your 20s, 30s, 40s, and Beyond! 
Anew Clinical Advanced Retexturizing Peel ($25): This one-step wonder delivers serious retexturizing with the swipe of a pad, promising results similar to a 35% professional glycolic peel (less the dermatologist appointment). Simply rub a pad over entire face (avoiding eyes and lips), and you'll be on your way to a renewed, glowing complexion.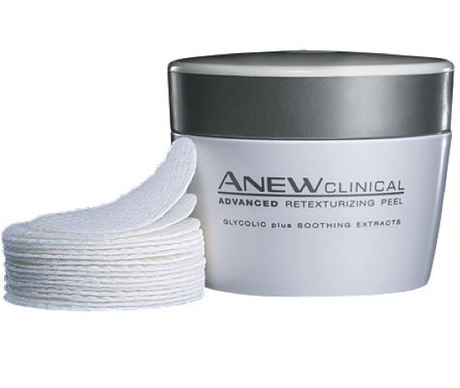 So, how often should you do at-home resurfacing? Ideally, once or twice a week to stay on top of dead, dull skin.
With at-home treatments like these, your skin will be joining the amazing complexion club in no time. Now you can put your extra dough in the beauty piggy bank and save it for a rainy day - or your next beauty obsession…whichever comes first!