Altough, it takes the agility of an acrobat and the determination of a soldier to get into them, I do love them to bits. I am talking about the skinny jeans and pants. My obsession with them is no secret, we have been spotted together on numerous occasions, HERE, HERE and HERE.
Skinny pants are easy and stylish, I could close my eyes, pull out anything from my closet and my skinnies would make it work. So there is a certain level of comfort and confidence that comes with familiarity and time.
So anyone will tell you "stick with what you know" or "dont fix what aint broken" and I totally agree with that. However, there is a part of me that seeks the excitement of a new experience and the adrenaline rush of taking a risk. The naughty girl in me, felt the need to cheat on a steady relationship and I suddenly found myself craving the newness of pleated loose pants - the opposite of skinny jeans-what are they called? The pleated version that comes with the comfort of the pajama.
I am seeking comfort over the sexyness of skinnies - I tell myself I am just catching up with new trends - but maybe its age catching up with me..hehe. Either way, I went online and looked for my pajama pants, I ordered 2 and they came nicely packaged over the last weekend.
It took some time for me to get acquainted to the new style and the new shape it rendered my body. But this is the end result..I think the pants are growing on me..I think I am starting to like them..does it mean goodbye to skinny pants..NEVER!!
Let me know what you think? Like them? Love them? Hate them?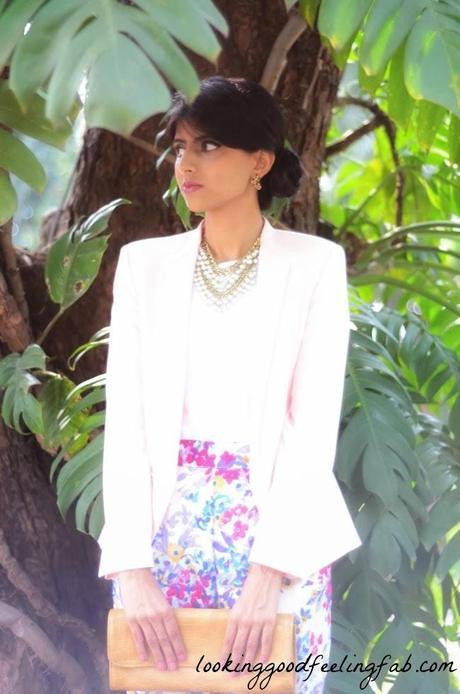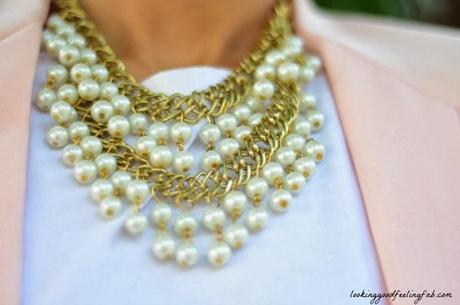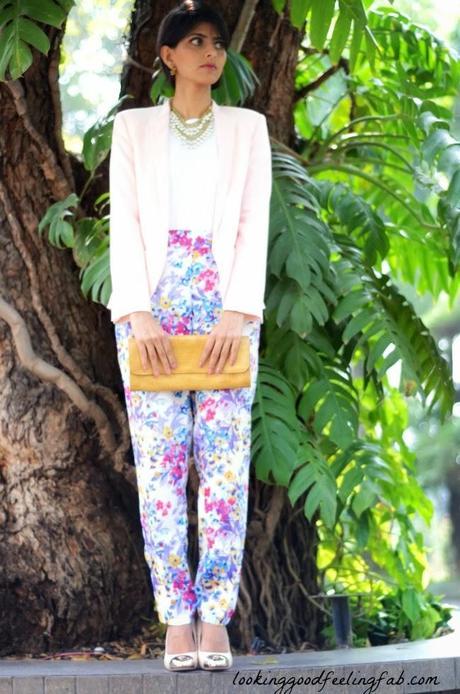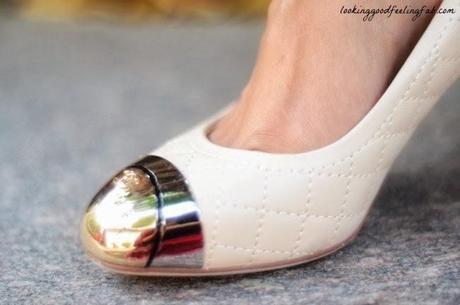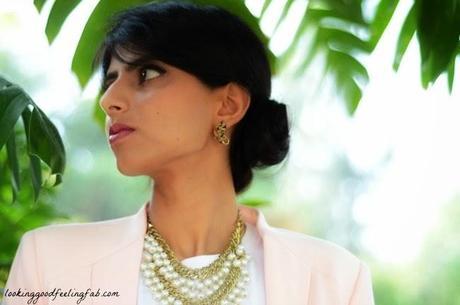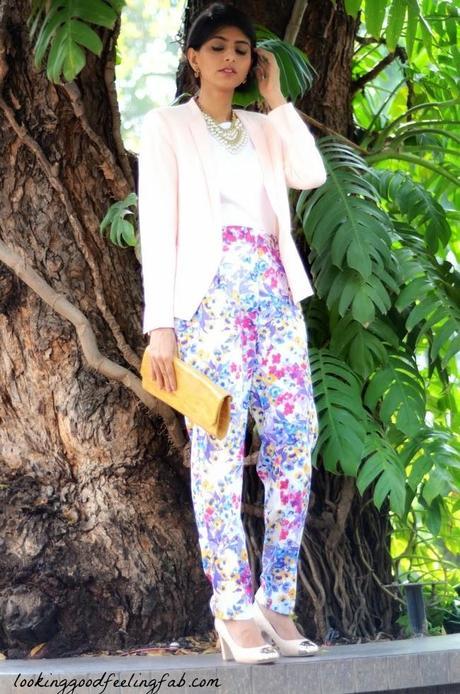 I am still working on the other pants - trying to style them right - so that they don't end up looking like pajama's
Pants : Myntra (here)Jacket : MangoT-shirt : OldClutch : OldHeels : ChanelNecklaces : Pune Streets (Rs150 each)want to look good and feel fab always?? Join us lookingoodfeelingfab.blogspot.in