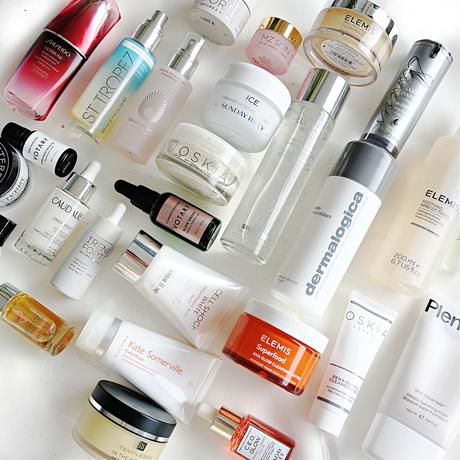 As we start a brand new year, there are a lot of skincare products from 2021 that I will be taking gladly into 2022. I definitely think I have found more skincare loves than make-up this year which I think comes from being more at home than ever before. This is a perfect time to recheck your skincare routine and make sure that it is working for you right now. Listening to your skin and addressing its need is always important at any time.
I thought it an ideal time to share a few favourites of mine that really have worked for me and my skin and maybe a brand or product that you feel could work for you too. I have come across some real new gems this past year thanks to collaboration projects with brands and through my own purchases and is an ideal time to round up and share. 
My Skin
For reference, I am at the start of my 40s with a normal skin type that can lead to being dehydrated. I'm fairly non-sensitive to most products although I do have to be very careful when it comes to retinol and stronger acids.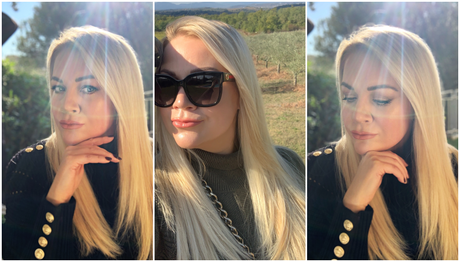 Just so this post doesn't get too long-winded, I will list all that is pictured, touching in with some feedback, but do feel free to reach out anytime as ask anything more about what you see and may have some questions.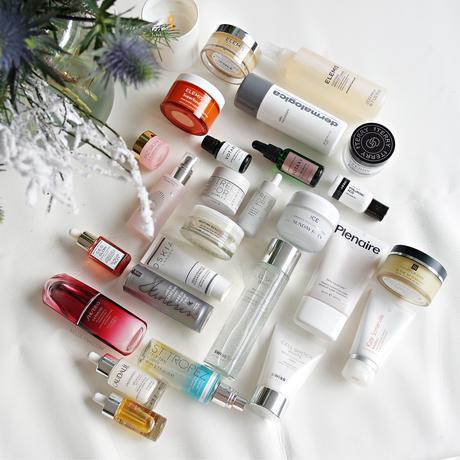 Skincare recommendations
CLEANSERS
Elemis Pro-Collagen Cleansing Balm (here)
- possibly my favorite cleansing
balm
to date that melts away makeup and all impurities with ease and smells like a spa. It is a cult classic that works for all skins and even comes in a fragrance-free option if scents aren't your thing. 
Elemis Superfood AHA Glow Butter (here)
- an amazing morning cleanser that gently uses natural AHA's to get rid of any dry/dullness. This is a
creamy butter
as opposed to an oil balm and is superb at bringing life to your skin in the morning. I am addicted. 
Temple Spa In the Beginning Cleanser (here)
- this creamy, oily balm has
tiny exfoliating particles
within it that gently buff away to instantly brighten and smooth your skin. Great for dry and oily skins. Sensitive skins may find it a tad too harsh but I love to use 2 x week just to keep my skin smooth. 
OSKIA Renaissance Cleansing Gel (here)
- again, one of my favorite cleansers to date has a very unique texture being a
gel to oil
that is so light, comforting and soothing and very brightening with the signature Oskia Rose/Turkish delight scent. I personally love using this one day and night and all in all seasons.
• covering all textures; gel, cream and oil - one for all preferences! 
TONERS/MISTS/ESSENCE
Elemis Apricot Toner (here)
- this is my all-time favorite toner that I have used for around 8years now and have about 8 in backstock. It is a fine mist that instantly soothes and calms and is such an easy step to do.
Little tip!
Mist it over your skin in between layers of product to help lock all the ingredients in better!
Swissline Diamond Essence (here)
- a truly stunning brand and the luxury skin brightening essence that is made with real diamonds! It is pricey, but should you want to really treat your skin with something luxurious and high-tech, this is for you. 
Omorovicza Queen of Hungary Evening Mist (here)
- a new discovery this year that I think is even better than their original Queen of Hungary mist. The scent of lavender in its
super-fine spray
is the perfect last step to your evening skincare routine.
St Tropez Self Tan Purity Face (here)
- a staple in my routine that gives my face a natural tan as it combines self-tan in a hyaluronic hydrating mist. This is how you instantly add life to your skin because a sun-kissed glow never fails to do just that! Full
review here
.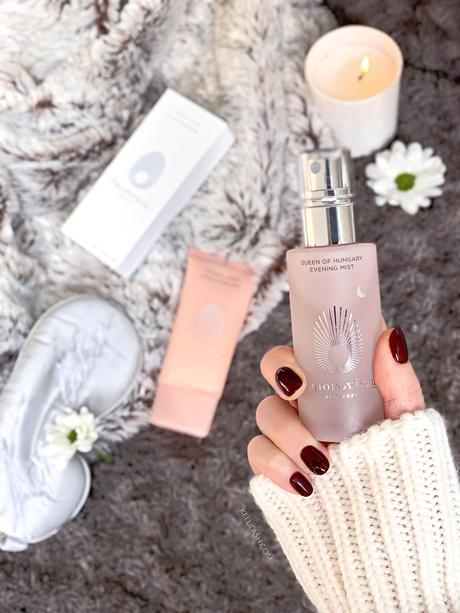 omorovicza queen of Hungary mist
SERUMS
Inkey List Hyaluronic Acid (here)
- such a massively 
affordable
brand that offers a huge lineup of products and this serum is highly effective in hydrating your skin daily. It is a nice thick, gel, water texture that leaves no stickiness and absorbs beautifully. An essential serum to add to your routine in my opinion as we all need hydration and this will really make a difference (and it's just
 £6!
).
Irene Forte Hyaluronic Acid Serum (here) (mintdbox)
- a stunning hydrating serum introduced to me by
Mintd Box
 that I have just recently started using. If like me, you are into your luxury skincare then this is a brand you will want to explore. The serum uses a unique triple weight blend to plump the skin and minimise the appearance of fine lines and wrinkles. The packaging feels so luxe and niche and so far, I just adore them.
Shiseido Ultimune Serum (here)
- this is their No1 anti-ageing serum, packed full of antioxidants to safeguard your skin against environmental aggressors to make it healthy, smooth and renewed.  It has this rich, silky gel texture that works well layered with other serums. Great for all skin types and comes in an array of sizes which I think is a great idea. 
Caudalie VinoPerfect Radiance Serum (here)
- a superb everyday serum to help with radiance and dark spots, as well as even tone and reduce pigmentation. It is fresh, light and has a lovely aromatic scent and is one that I highly recommend to all skins!
FACE OILS - my top 5
Votary Glow Drops (here)
- my newest addition thanks again to Mintd Box, and this one helps with hydration levels and like all of Votary's range, smells incredible, feels beautiful on the skin and offers up instantly visible results.  Votary is a brand I can't recommend enough to you. It is mid-range priced and really does last well as you don't need to use much with your application.
Votary Super Seed Facial Oil (here)
- one of my favorite products from Votary as a whole (FYI, the Superseed range is incredible for all skins) and this oil will really work to keep your skin very happy. Whether you have become sensitive, dry, hormonal etc this light, fragrance-free oil hydrates, soothes and absorbs perfectly to just be the perfect face oil. This is one for everyone. 
Sunday Riley CEO Glow Oil (here)
- a perfect daytime oil that adds life to your skin without being too heavy with other skincare and sits really well under make-up. Vitamin C helps to brighten and just give that wellness glow to your skin instantly.
Sarah Chapman Overnight Facial (here)
- this is a serious treatment and one of my favorite ever facial oils with the most incredible scent. The elixir is a cross between a serum and oil and really does do what it says on the bottle and gives the result of just having had a salon facial. Definitely, one for the night and a richer oil compared to the others. Full of actives; 
Vitamin A, VC-IP Vitamin C, Vitamin E, Lipobrite®HCA-4, Coenzyme Q10, Renovage™, Dermaxyl™ Oligopeptide, Alpha Lipoic Acid, Abyssinian Oil, Meadowfoam Seed Oil, Hemp Seed Oil, Melon Oil, Baobab Oil, Jojoba, Jasmine, Rose
. I cannot recommend this one enough. 
Rosalena Rock and Rose Oil (here)
- a natural skincare brand close to my heart and this face oil is perfect as your moisturiser to boost radiance, restore elasticity, lift, and firm skin. This is for revitalising tired and lacklustre skin! Perfect for both day and night and sits well under your make-up to give your skin a plumped-up glow. Full
review here
.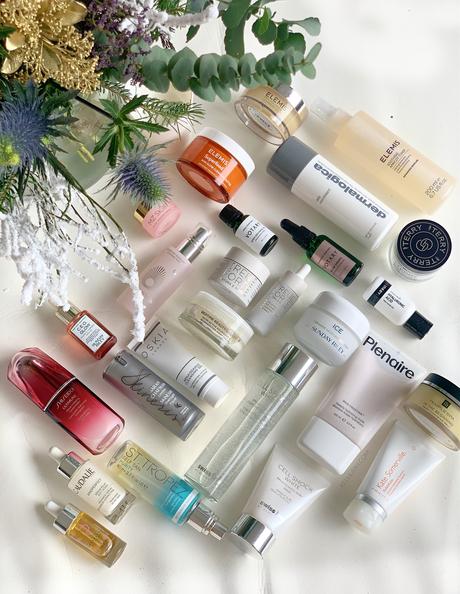 skincare recommendations 
EYE CARE
MZ Skin Eye Cream (here)
- there isn't much that I don't like from this brand and this eye cream is one for those that need something more anti-ageing. This is a 
firming eye cream that contains a tri-peptide to stimulate collagen and elastin; detoxifies and strengthens capillaries, reducing dark circles, Hyaluronic Acid and Ceramides restore moisture to plump and smooth fine lines and deeper wrinkles. A high-end brand that is definitely worth looking into. 
Swissline Supershock Eye Cream (here)
- not pictured but a dream eye cream I have spoken highly about previously as I think eye creams are very hard to recommend. It is super light, being a silky cream/gel texture that tackles dark circles, firmness, lines and wrinkles and nurtures dry skin around the eyes. All skin types. This is one of the best I have tried to date if you really want to see an improvement around your area. Check my full review here. 
EXFOLIATE/MASK
Dermalogica Daily Microfoliant (here)
- I have loved and used this for years and it is iconic and so unique. The rice-based powder activates upon contact with water, releasing Papain, Salicylic Acid and Rice Enzymes to buff your skin. It also evens tone and even helps calm skin. This is the gentle option for daily use.
Kate Somerville Exfoli-Kate (here)
- a fast way to get a pampering skin session in as this helps to improve texture and pores in just two minutes. It removes surface dullness, softens fine lines and wrinkles and reveals a smooth, healthy-looking, glowing complexion. A great product for fast results and a stronger strength compared to dermalogica for instance. 
Plenaire Skin Frosting Hydrating Mask (here)
- the perfect mask for anyone feeling dehydrated or dry! The super creamy mask uses coconut oil, cocoa butter and Shea butter to intensely hydrate. Ideal for times when your skin is drier than usual.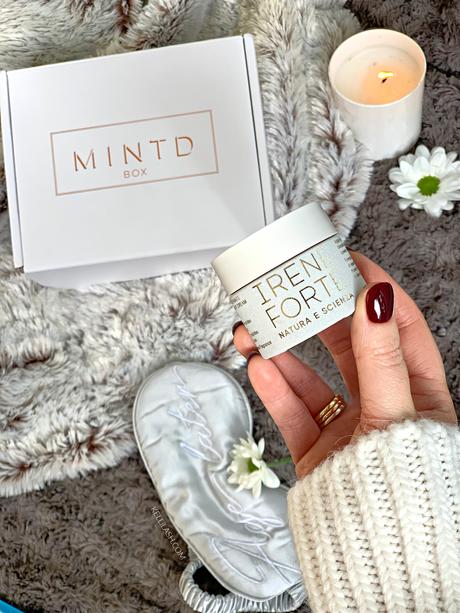 Irene Forte Night Cream
MOISTURISE
ByTerry Global Face Cream Day/Night (here)
 - a perfect all-around light cream, to plump up your skin thanks to the unique hyaluronic acid complex. This is the first cream made with 8 hyaluronic acids with three molecular weights to infuse the skin's surface, the epidermis and its deeper layers to intensely hydrate, smooth the appearance of fine lines & wrinkles but also plump the skin with a healthy glow and long-lasting hydration. All skin types. Full review here. 
- absolutely adore this cream as it leaves this beautiful light film on your skin to help work its magic overnight to reduce fine lines and wrinkles, nourish and protect the skin. This does help to reduce the effect of overnight water loss and rejuvenate the skin's moisture barrier. This was my introduction to this brand and now I just want more. 
Sunday Riley Ice Moisturiser Day/Night (here)
- a great hydrating cream that all skins will love as it's not too rich with its light gel texture. The ceramide-enriched cream replenishes the skin with lasting hydration and strengthens the skin's natural moisture barrier against environmental stressors. More suited to normal/dry skins.
OSKIA Bedtime Beauty Boost Night Cream (here)
- a highly effective night cream that is nice and hydrating without any heavy feeling and works beautifully over a face oil. Plus the Oskia signature rose scent is always enticing for me. The multi-vitamin night cream is packed with patented actives, nutrients & floral extracts to give a softer, healthier-looking morning complexion and improve the appearance of skin's tone, texture, and firmness. I LOVE it and is my perfect night cream.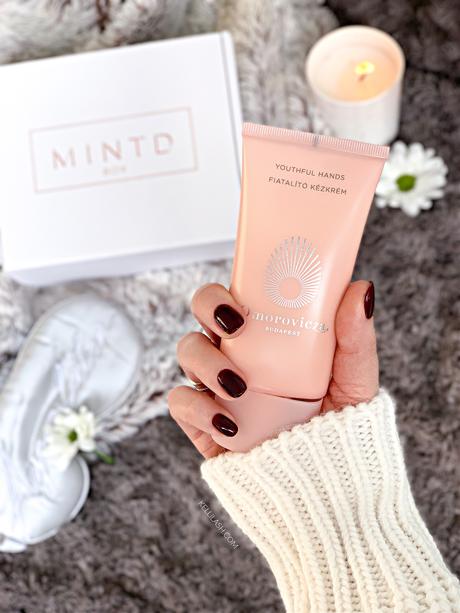 omorovicza Hand cream
HANDS 
Omorovicza Youthful Hands new (here)
- Not forgetting the hands! This newly-released Youthful Hands hand cream from Omorovicza is stunning. It's super lightweight, smells gorgeous and uses Vit C to help with tone and aging … a big yes from me (and part of a past Mintd Box!).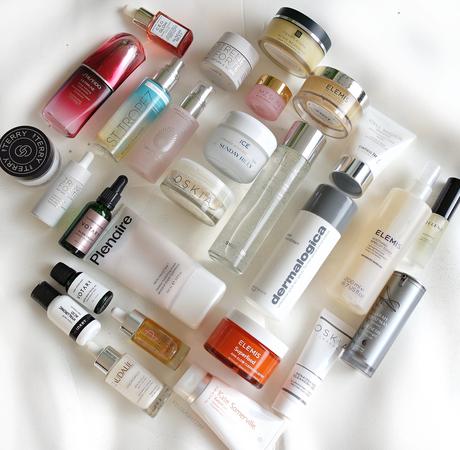 skincare recommendations 
Where to Find the Best Deals in Luxury Skincare!
One company I do want to give a big shout-out to is Mintd Box. If you have been a long term reader of mine you will be very familiar with who they are as I used to do regular unboxing posts here that I now post monthly to my Instagram. The team are responsible for introducing me to many of these brands, some of whom I would probably not have discovered without them and are now crucial to my routine. I cannot recommend Mintd Box enough to those that may be looking for the latest in a-list luxury, skincare products to try with a very big saving. Your skin is most certainly one of the best investments you will ever make after all. 
Pictured below are a few new brands/products that Mintd Box has most recently introduced to me over the last few months and are without a doubt, products that I love and recommend highly! In fact, you should be able to get your hands on them still by heading to their Gift Store.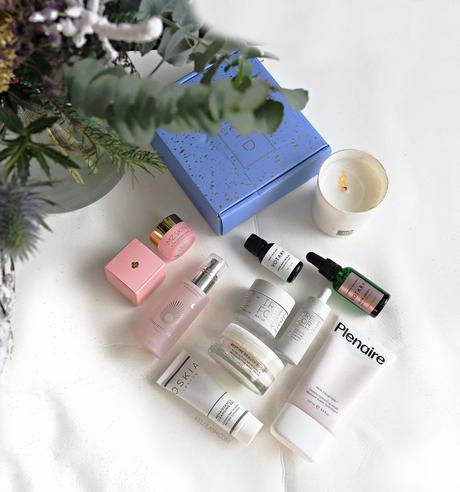 skincare recommendations 
featured - MZ Skin, Votary London, Omorovicza, Irene Forte, Plenaire and Oskia London.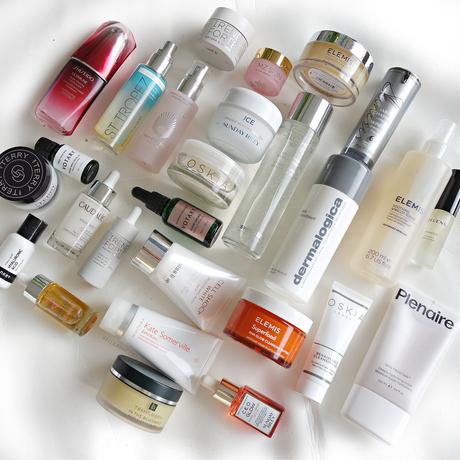 skincare recommendations 
I do hope this round-up may help you to discover some brands and products that sit well with your needs and budget ... and ultimately help you with your skin.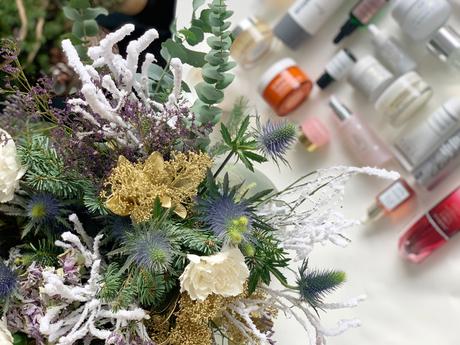 skincare recommendations 
Let me know any shared loves or your favourites right now!
Kelly xx
*AD/this post includes some products sent as PR and affiliate links.