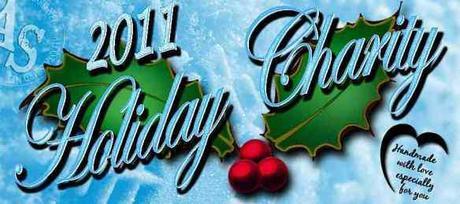 Who's feeling Eric & Sookie Lovin' crafty?
Our good friends over at SkarsgardFans.com would like us
to pass this message on to you!
The holidays can be a magical experience…those with families and loved ones to share the memories with, but not everyone is so fortunate. Women and children of domestic violence are in that category….
Did you know that every 9 seconds in the US a woman is assaulted or beaten. Studies suggest that up to 10 million children witness some form of domestic violence annually and those children are twice as likely to abuse their own wives than sons of nonviolent parents. The sad thing is…based on reports from 10 countries, between 55 percent and 95 percent of women who had been physically abused by their partners had never contacted non-governmental organizations, shelters, or the police for help. Many feel they don't have the means to walk away, they don't know how or they're just too afraid to take those steps in order to better their lives….the lives of their little ones.
This is why SkarsgardNews.com, ASN.com and SkarsgardFans.com have teamed up to raise funds for Handmade Especially For You!
Below is what the charity is about…
Handmade Especially For You wants every woman who comes into a shelter to receive a comfort scarf simply because she was brave enough to leave her abusive situation. We do not see comfort scarves as rewards or incentives for good behavior in the shelter or for following rules or anything other than "congratulations" for leaving abuse. Leaving an abusive environment is a huge step for the woman who takes it.

Handmade wants to make an impact on the women who receive the scarves, most of whom have never received a personal gift, much less a handmade personal gift. We want receiving these scarves to help lift their self-esteem and help them to begin changing their lives. We hope the scarves are a symbol of every woman's transformation.

The scarves are not for sale. They are gifts, which we give from our hearts.
So together, with your help, we hope to do whatever we can to show those brave women just how proud of them we really are. A scarf isn't much, but it's a start. A symbol letting them know they really can piece their lives back together….a little at a time.
Even better…Alexander Skarsgard, approved of this fund-raiser, when these sites informed him about this idea!
Handmade Especially For You has a goal. In 2011, they want to reach all of the shelters in Southern California…that's 15,000 scarves. They're almost there…all they need is 2,000 more!!! Let's help them make this happen!!
To make your donation, and to find out all the pertinent details, please visit here!
Thanks Eric & Sookie Lovers! Together, we CAN make a difference!