Happy Friday, y'all! I've missed sharing 5 highlights from my week :) I'm linking up with Lauren for High Five for Friday to do just that today!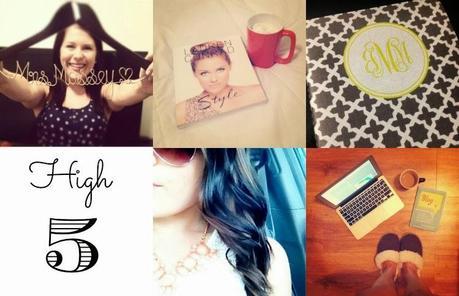 one. OH MY GOSH. The hanger for my wedding dress came in this week. I'm going to be MRS. MASSEY! I can't tell you how excited I am to marry my best friend!

two. I bought Lauren Conrad's book Style, and I'm already half way through it. It's a really fun & useful read.

three. My blog bestie, Meg, got me my first monogrammed item with my maiden name last year and now she sent me my first monogrammed item with my soon-to-be last name! Cutest surprise EVER. And I totally blame her for my monogram addiction now.

four. I had my hair darkened for fall. LOVE.

five. I'm excited to be back to blogging regularly...I've missed y'all! I'm gonna do my best to put my whole heart into my little space here :)
ALSO I just have to have a number 6...
It hasn't happened yet, but I'm going to see LUKE BRYAN TONIGHT. Melt my heart. I can't wait!
If you follow me on Instagram, you've already had a sneak peek of these pictures.
Happy weekend, lovelies...enjoy it!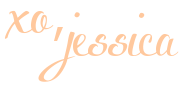 lovelylittlethingsblog.com