A living room is a place to sit, to read, relax, cuddle, to play on your iPad, hangout, whatever.  Sometimes, when I get the chance, I love to just sit all day (or for as long as my children will let me) and read.  Having a nice place to do so is even nicer, yes?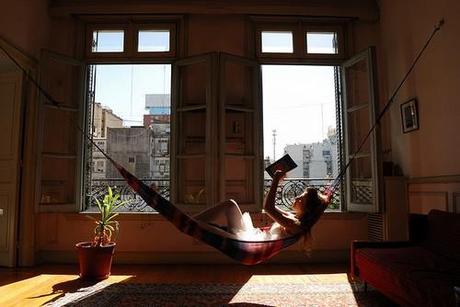 The idea of hanging a hammock indoors is just so appealing.  I feel instant relaxation whenever I get into a hammock. It's like meditating.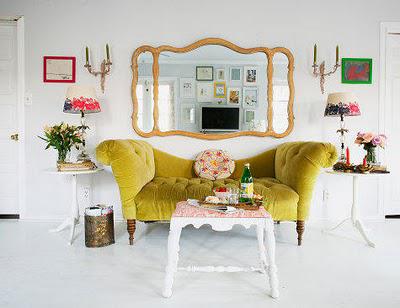 I just love this love seat.  The mirror reflects the tv on the opposite wall. It also shows pictures arranged around the tv, which is a nice way to incorporate your television into a room.  I also like the symmetry with the balance of side tables and lamps on each side of the couch.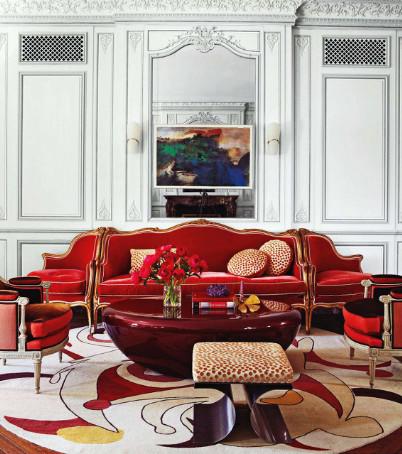 I just love the mixing of the Louis style sofa and chairs with the modern coffee table and rug.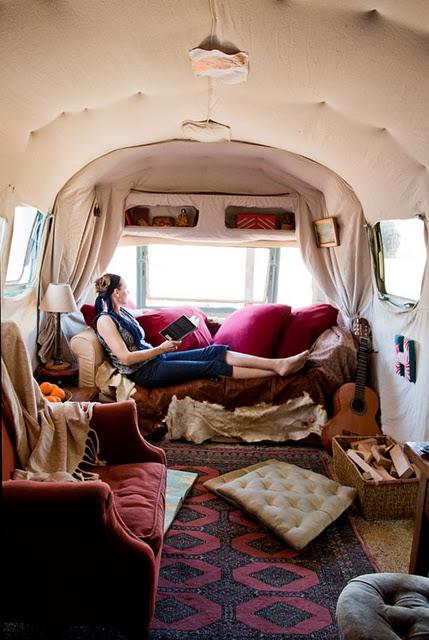 Alternatively you can always make your living room wherever you lay your hat.  This airstream looks pretty homey to me.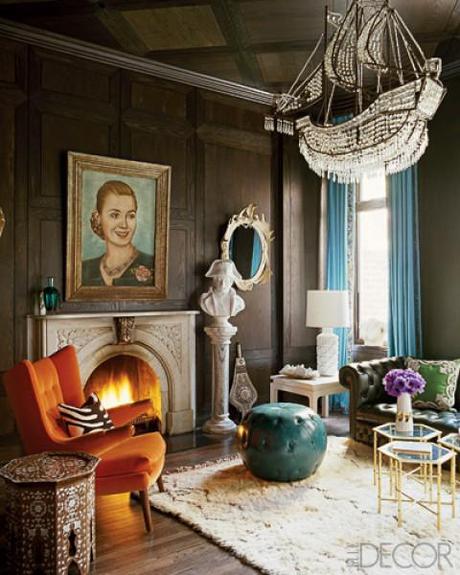 This room is a probably a little on the posh side for me, but I am so into that chandelier!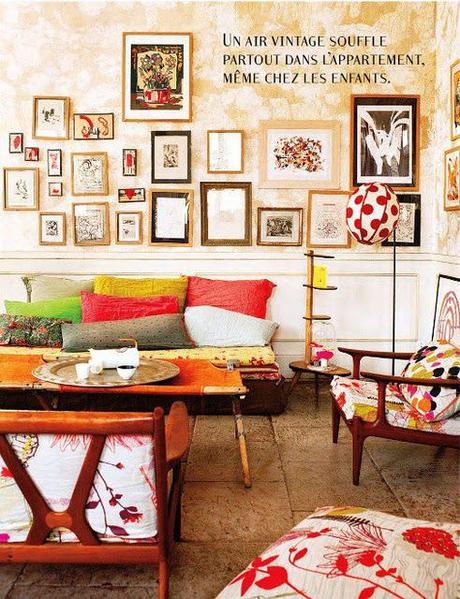 I don't know exactly why, but I like this room a lot.  Maybe it's the colourful cushions, the display of picture frames, the flagstone floor, the midcentury chairs...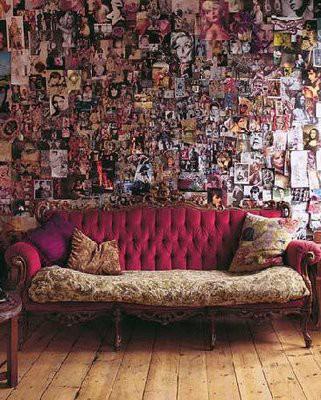 Tear sheets, photographs, and a collection of favorite images makes for an interesting wallpaper that personalises this lovely room.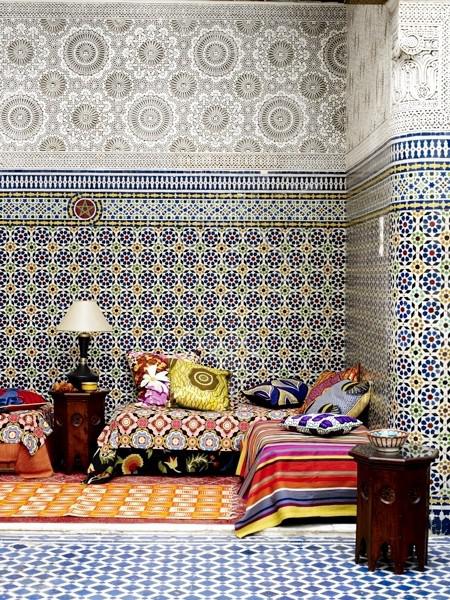 This Moroccan style 
living room
 uses a mix of prints with soft furnishings and wall tiles and this simple, plain lamp shade.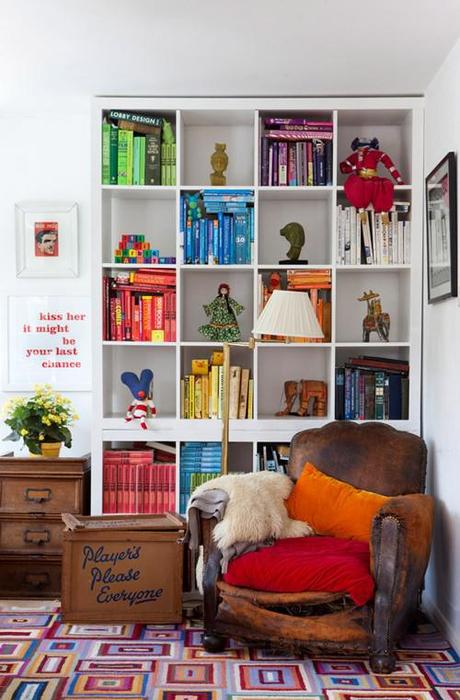 Now this room speaks to me on a heart level!  I've already got the bookcase, now I just need the old leather chair and we're done.  I love the colour-coordinated books too.  For me though, I have tried this look but I need to have my books and magazines stored by genre and in sequential order, call me particular - or pedantic, whichever!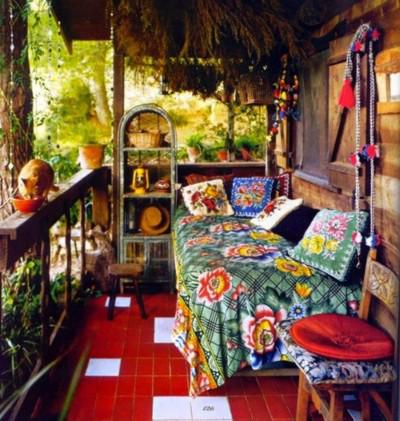 An outdoor room, perfect for warmer climates.  Reminds me of home.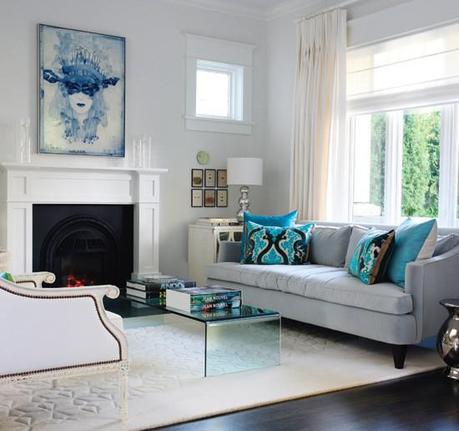 Furnished simply or jam-packed with road-side finds or luxurious designer pieces, a living room is often furnished with a sofa, chairs, a coffee table, bookshelves, lamps and rugs and a
ccording to tradition often features a fireplace.
According to experts, these things all go into making your living room look good, but in order to make it really work, you have to stamp it with your personality.  Just like your wardrobe, right?  
Kisses,
Heidi
Sources: Elledecor.com, Pinterest.