Everyone has their own way of trying to stay healthy. Many people focus on exercise and make a commitment to going for a jog every day or participating in a cycling class, which can lower the risk of developing cardiorespiratory diseases by 40%. Other people prefer to switch up their diets, integrating healthy foods into their meals and eliminating the junk. And then some would rather work on their mental health and engage in activities like meditation or going to therapy.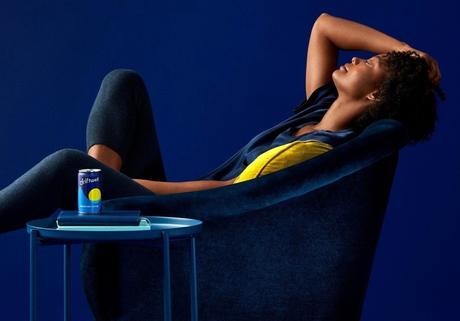 A new option to improve your health has just entered the wellness market and it comes from a rather unexpected source: PepsiCo. The famous beverage brand is well-known for its staple, Pepsi, as well as other soft drinks such as Mountain Dew and Mug Root Beer. Although they're delicious, these carbonated treats aren't renowned for their health benefits. Soda is notorious for causing dental issues such as cavities, which about 78% of Americans experience by the age of 17. With so many healthier beverage options on the market, soda isn't the go-to drink that it used to be for many households.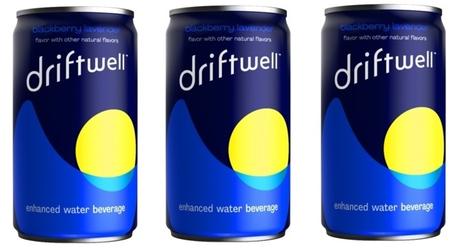 That's why PepsiCo is launching Driftwell. Driftwell is an enhanced water beverage that contains L-theanine, which helps promote relaxation. This drink is non-carbonated and is designed to help you unwind from the stressors in your life. Each 7.5-ounce mini can contains 200mg of L-theanine, 10% of the daily value of magnesium, 0 calories, and 0 sugar. The flavor of Driftwell is inspired by the spa and contains soothing hints of blackberry and lemon.
According to PepsiCo, 55% of Americans experience high levels of stress throughout the day and 45% report having trouble sleeping because of stress. About 21% of people also say that they feel more stressed when they can't sleep, causing a harmful cycle in which you're stressed out because you can't sleep and you can't sleep because you're stressed out. It's like when you have a small leak in your plumbing, which one in 10 American households do. You try to use more water more quickly so that the leak doesn't create a mess, but it only makes it leak more. By creating Driftwell with L-theanine, PepsiCo hopes to help people fall asleep more easily by getting into a relaxing mindset at the end of the day.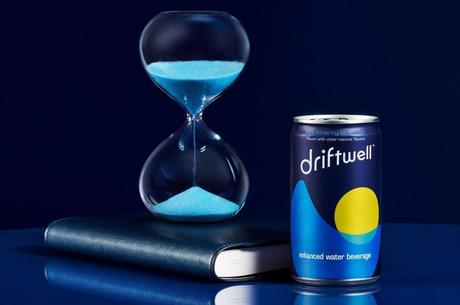 Driftwell progressed from conception to execution in less than a year, which is the fastest timeline on record for a beverage brand. An internal competition program at PepsiCo known as "The Next Big Idea" is responsible for fast-tracking the idea. PepsiCo chairman and CEO Ramon Laguarta launched the program last year and Driftwell is its first result. With this program, the company was able to take an employee's idea for Driftwell and combine it with the practical knowledge of its specialist departments, swiftly bringing the product to the market.
If you want to experience the soothing effects of Driftwell, you can purchase a pack through online retailers. PepsiCo planned to launch the product on retail shelves in select markets at the beginning of 2021, so you should be seeing it soon.