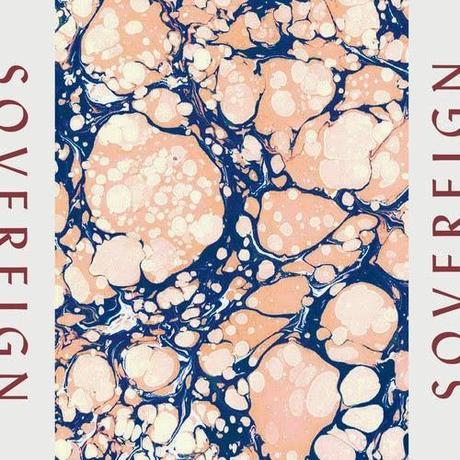 Holy Esque join the ever-expanding alma mater of Glasgow Art School alternative post-rockers and present Sovereign,  their most recent single.  Recorded in the leafy Bispebjerg suburb of Copenhagen, the Glaswegian four-piece kick off with synthetic intent and quickly descend into a foreboding guitar melody full of hooks and turns.  The dark introduction sets the tone for the opening verse, sung by the gravel-voiced Hynes.  Essentially an ersatz spoken word performance, he complements the accompanying synth cuts, four-four rhythm and staccato bass line.  The subsequent chorus is executed with discerning conviction. Sovereign's zenith is the explosive vocal performance played out in its latter half.  The intense shrieks and shrills of Hynes are matched in severity by the stabbing guitars and heavy drums.  The distorted outro brings to an end the edgy performance.
By coalescing music, art and pseudo-religious statements Holy Esque are being feted by assuming millennials looking for the latest crossover sound.  In spite of this, the Glaswegian four-piece are somewhat inexact.  The quasi-religious connotation of their name and shadow-casting cross logo has been keeping indie music bloggers searching for "the greater message".  Hynes' sometimes inaccessible vibrato is perceived as a charming imperfection.  There is an all-embracing sense of alarm with Sovereign  and an impatience that will help the quartet in their defence against the abrasive and fleeting nature of the modern day indie subculture.  Holy Esque are in fact quite profane and hidden beneath all the style and pomp is real substance.
-  Andrew Kidd
Holy Esque - Sovereign  is out via Beyond The Frequency Records and is available to download for free here.