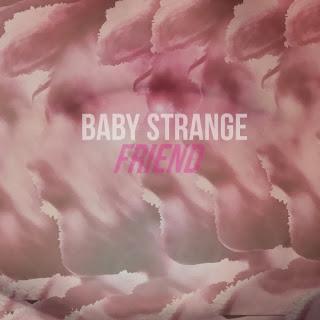 Baby Strange are certainly going from strength to strength.  This is quite an achievement considering they "didn't start this band to get signed or get famous."
Receiving countless glowing reviews from NME and performing on muso Vic Galloway's show on BBC Radio Scotland, the Glaswegian trio will have their name up in lights in no time whether they like it or not.
Friend is a two minute energy burst of organized ruckus.  The punk ethos is present.  Minimalist shouty lyrics, covering up the pain of saying 'goodbye to my friend' and a twenty second guitar solo.  It's not so difficult to imagine yourself singing along to this after one too many.  Very Palma Violet-esque, so much so it could have been a single from their album 180.  No surprises that Baby Strange will be touring with PV for the second time this November.
- Holly Callender
Baby Strange - Friend  is out now on Chess Club via iTunes and limited 7" single.