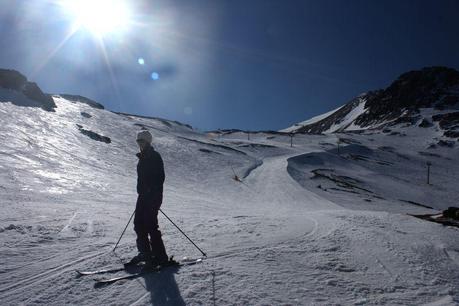 We found the most amazing ski area – so wonderfully unique I feel a little guilty even blogging about it.
Nestled east of Wanaka above the shockingly blue, majestic Lake Ohau, the tiny Ohau Skifields consist of one lift, a few gorgeously simple runs, and what definitely ranks as one of my favorite ski lodges ever.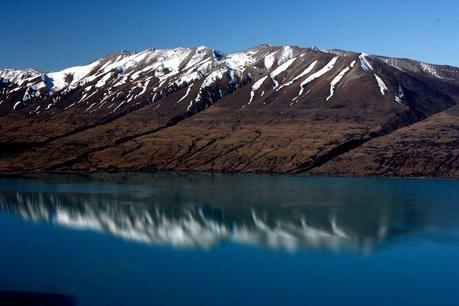 A woman working at our B&B in Auckland (at the start of the trip) recommended it as her favorite spot for quiet family skiing and our ice-climbing guide had also just returned from a weekend jaunt there, meaning that we received just enough prodding to know we had to make it up for a visit before ski season came to an end.
Ohau is the type of place frequented by locals in the know, practically ignored by guidebooks, and completely unlike anywhere else I've experienced as far as a ski destination.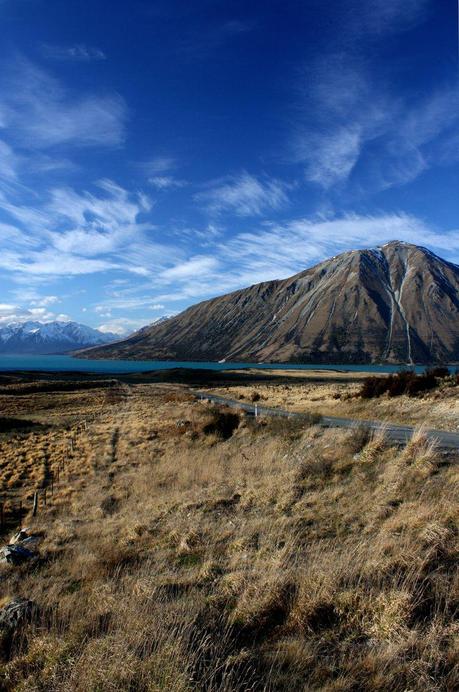 We squeezed in two full days on the mountain, never sharing the fields with more than ten to fifteen or so others. People waved and said hello as we glided over them on the chair lift and we were able to enjoy lunch each day in our campervan with the door open, only a 30 second ski-boot waddle from the mountain. Plus it was blue skies and nearly a blistering 70 degrees both days – perfection.   
Down a very twisty, turny, more than slightly unnerving cliff side of a road from the ski fields, the Ohau Lodge had powered sites for us to park the Nugget, and welcomed us every evening with a blazing hot fire and floor to ceiling views out over the lake and towering Mt. Cook.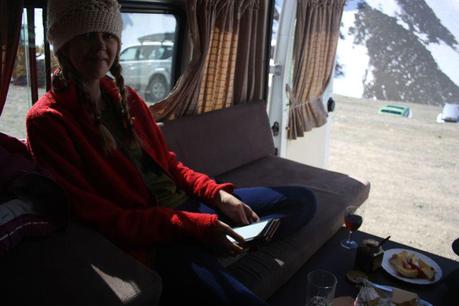 Quite the different experience from our usual more bare bones style campsites – this was a hard one to leave.