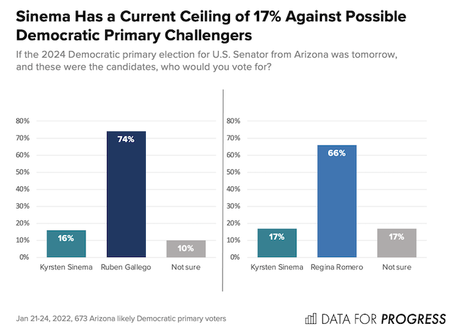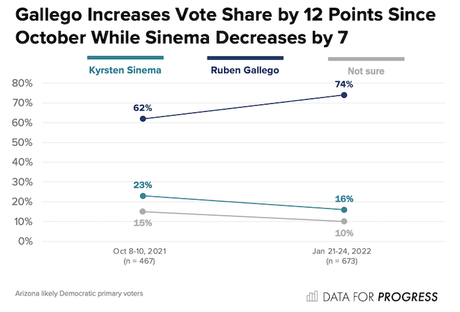 These charts are from a new
Data For Progress Poll
-- done between January 21st and 24th of a sample of 673 likely Democratic primary voters in Arizona, with a 4 point margin of error.
It shows that Krysten Sinema could not win a Democratic primary if it was held now. She trails her most likely opponent, Ruben Gallego, by a whopping 58 points.
She's not up for re-election until 2024, so she has some time to rehabilitate her image. But if she continues down the path she's currently on (valuing the filibuster over voting rights), she's going to be a one term senator.