FTC Disclaimer: Items were sent to me for review, but as always the opinions are of my own.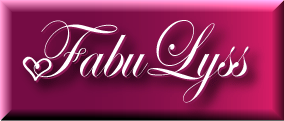 Hello my darlings! So the lovely Alyssa Danese sent me for review 2 items from her gorgeous online boutique. First let me tell you, she is the sweetest person. I met her on twitter and we've been chatting it up ever since. Funny how I meet the greatest people on Twitter! :)
Anyhoo.. On to my review..
I was sent the Long Sleeve Cut out Top in Tan. It is a very cute top. Very comfy shirt to put on and pair with a cute pair of skinny jeans. Personally, because it is a young girls top, I was kind of hesitant to wear it. I'm not one of those ladies that thinks just cause I can wear it, I will, I do consider my age and the type of clothing I wear into consideration. So I wore this shirt with a cute black blazer to give it a bit of a sophisticated look. I actually received a bunch of compliments when I wore this outfit. So ladies, just cause it's made for young girls in mind, take a step back and look at the bigger picture... Can you pair it with something so it can be more YOU? If you can't, then I wouldn't wear it. LOL.The earrings were just simply adorable. I love them. They are light weight and don't weigh your ears down. Which for me is a big plus when it comes to earrings in that size.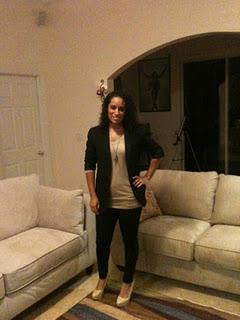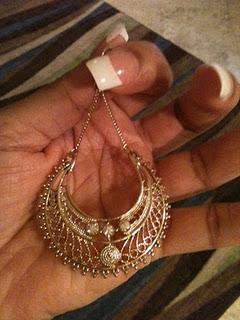 How cute are these?? <3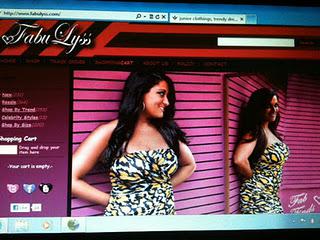 Website screen shot
Taken from the site:
FabuLyss is a brand NEW online boutique selling new and gently used
clothing
and accessories. Each FabuLyss item is hand selected from anywhere a great deal was found allowing each fashionista to dress uniquely. Here at FabuLyss our mission is to bring fellow fashionistas the hottest styles and trends at affordable prices found no where else.
Who doesn
't love that?
So if you want to get your affordable shop on, then head on over to
FabuLyss
Alyssa & Crew will take great care of you!
Follow FabuLyss on Twitter
@shopFabuLyss
Be sure to "LIKE" them on Facebook!
FabuLyss on Facebook
XOXO~The Diva Doll~