I was recently working on a document in Google Drive. It's a nice way to create or manage your documents online, with the help of Google Drive.
I have used it plenty of times.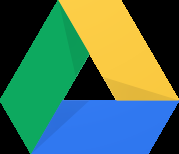 Google Drive Logo
Today I created a document in Google Drive and created a table. And wanted to hide the border of the table.
How to make border invisible for the table in Google Word Document ?
Though its not a very difficult work, but if you are using that first time or not using very frequently, then might end up looping through different menu's or icon's.
Following are steps to modify border size of the Table Border in Google Word Document
Just click inside the table.
Then Right Click and select "Table properties".
There you will see an option "Table border" with a color picker and a dropdown.
Click on dropdown and select "0pt" and click "OK".
Border of your table will be invisible now.
Simple Tip: Google Drive Document Invisible Table Border

http://www.prowebguru.com/2014/12/simple-tip-google-drive-document-invisible-table-border/

http://www.prowebguru.com/wp-content/uploads/google-drive-logo.png

http://www.prowebguru.com/wp-content/uploads/google-drive-logo.png

06 December 2014

ProWebGuru

google

gmail,google

I was recently working on a document in Google Drive. It's a nice way to create or manage your documents online, with the help of Google Drive. I have used it plenty of times. Today I created a document in Google Drive and created a table. And wanted to hide the...I was recently working on a document in Google Drive. It's a nice way to create or manage your documents online, with the help of Google Drive. I have used it plenty of times. Today I created a document in Google Drive and created a table. And wanted to hide the border of the table. How to make border invisible for the table in Google Word Document ? Though its not a very difficult work, but if you are using that first time or not using very frequently, then might end up looping through different menu's or icon's. Following are steps to modify border size of the Table Border in Google Word Document <ol> <li>Just click inside the table.</li> <li>Then Right Click and select "Table properties".</li> <li>There you will see an option "Table border" with a color picker and a dropdown.</li> <li>Click on dropdown and select "0pt" and click "OK".</li> <li>Border of your table will be invisible now.</li> </ol>

ProWebGuru

103924578884522256081 [email protected]

Administrator

ProWebGuru