Laura, Life as An Hourglass, gave me the great tip that I should freeze any bananas that are starting to go off and then use them in a smoothie! I hadn't even considered that freezing a banana would be possible. What a great idea!
My eldest loves to make smoothies, and I have a Magimix processer which is perfect for the job!
We normally make strawberry and banana smoothies with fresh ingredients, but this time I had frozen banana and blueberries to use, as per Laura's suggestion above. We threw the fruit into the Magimix along with some natural yoghurt and some honey. It was delightful... tasted like an ice cream milkshake without having to use ice cream!
(Frozen yoghurt is delicious btw... have you been to Cheer Me Up yet?).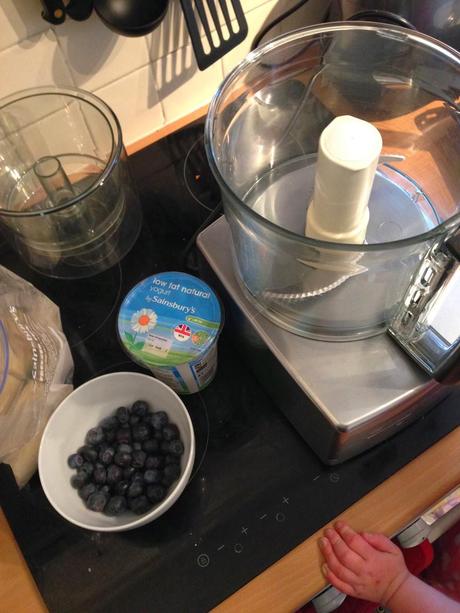 Getting everything organised and ready to go!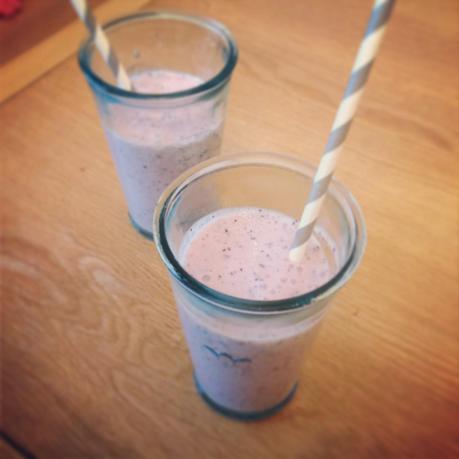 I love my gray striped straws!
Laura has loads of great recipes on her blog and think she has some more juicing recipes coming soon. Next on my list is her carrot cake. Mmmmmm!!! 
WebRepcurrentVotenoRatingnoWeight