I've been wanting some new bright and cheery pillows in my living room for awhile now.  I've had the same red ones on my couches for almost 2 years.  How sad is that!? Oh yeah.  I had twin boys.  Now I remember why I didn't change them.
So.. this weekend I found some gorgeous fabric (on sale!  Bonus.) for some new pillows. And I figured I'd show you how I made them.  A simple envelope pillow cover.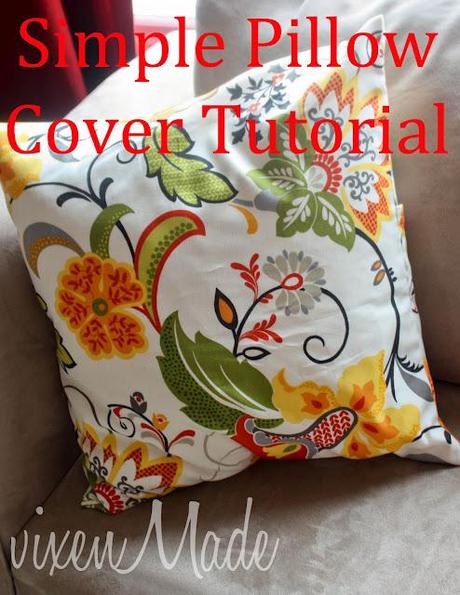 Here's what you'll need:  pillow forms, fabric of your choice and your sewing supplies.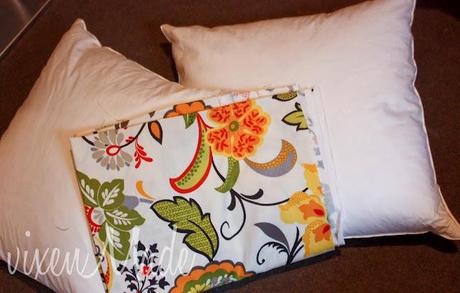 Lay your pillow form along the straight edge of your fabric, right in the middle.  You want enough fabric on the top and bottom to wrap around the pillow (with extra to overlap and another inch for hemming.)  Add 1-2 inches to both sides of your pillow and cut along the other side of the pillow.


My piece of fabric measured about 44 inches long by 21 inches wide.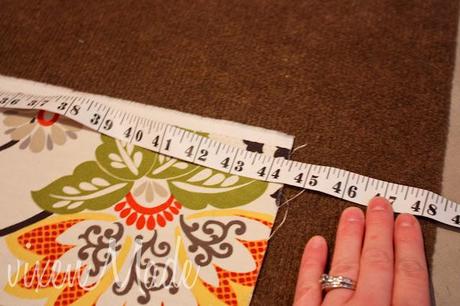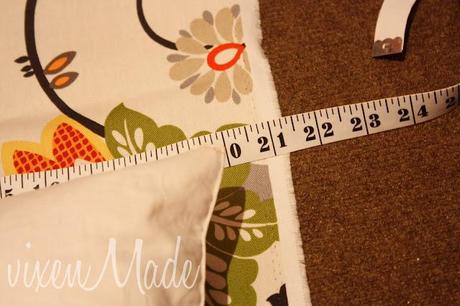 Press your piece of fabric with your iron.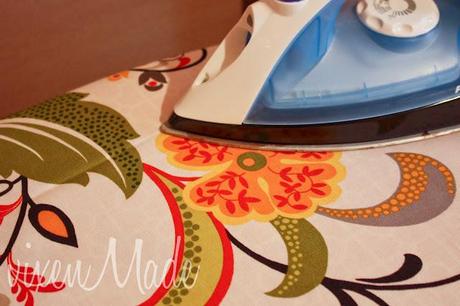 You'll be hemming your short ends first.  These will be the opening of the back of the pillow.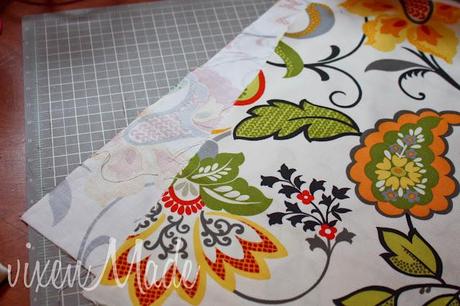 Using your iron, double fold your edge and press.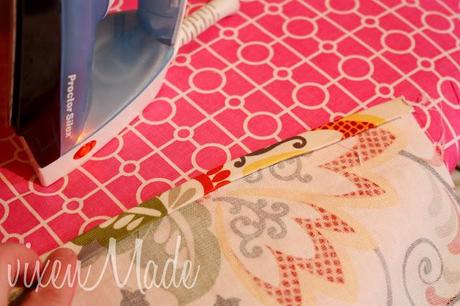 Pin in place and sew along the inner fold.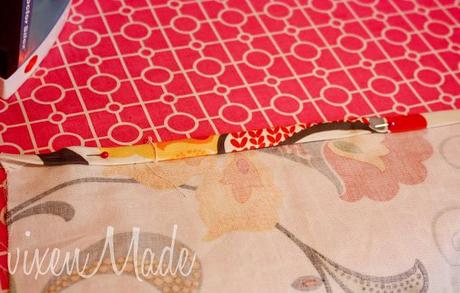 Your edges should look like so.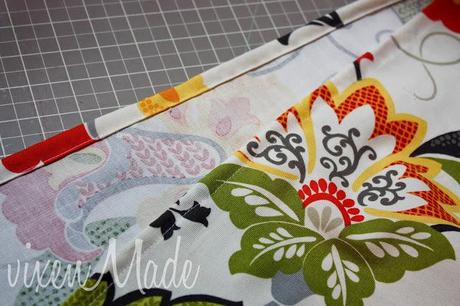 Lay your pillow over the middle of the right side of your fabric.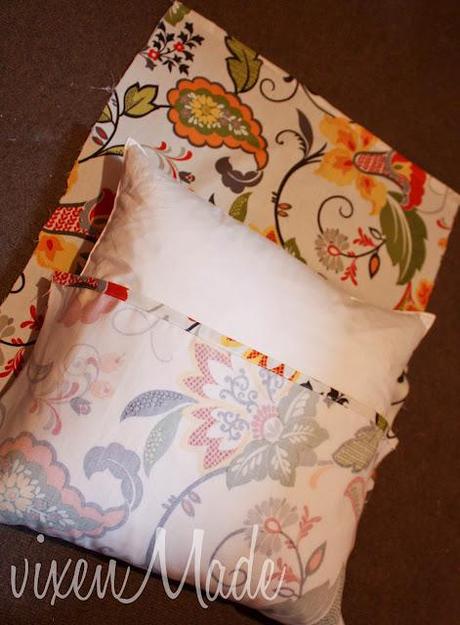 Then fold over your edges.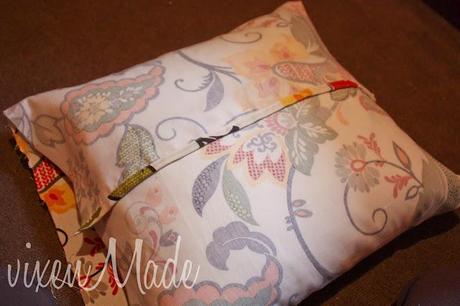 On each end of the pillow, pin snugly along your pillow form.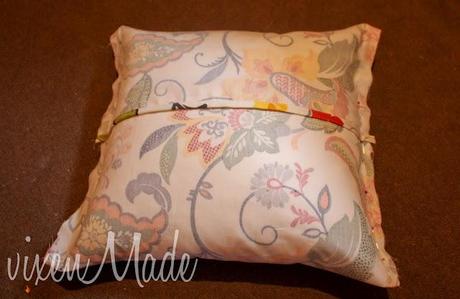 Once you're done pinning, carefully remove your pillow form.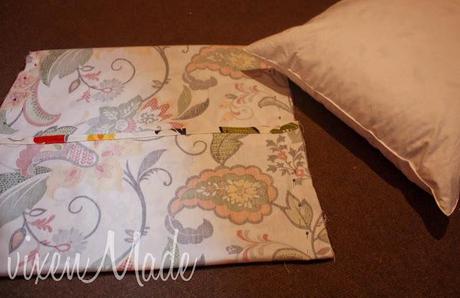 Lay the pinned fabric down and make sure it looks even before sewing along the outer edges.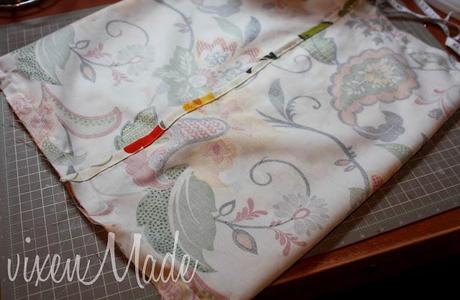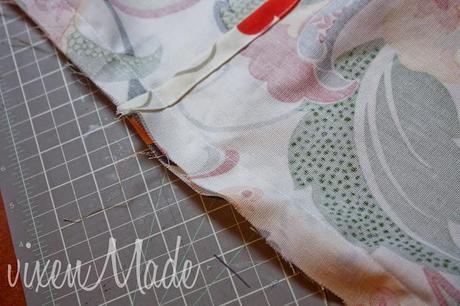 After you've sewn, trim your edges.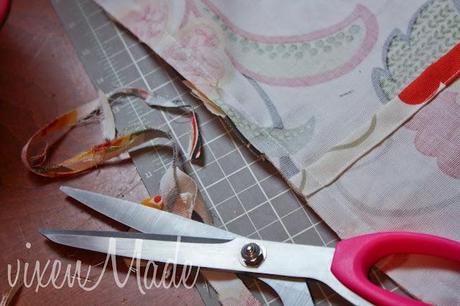 Zig zag or serge your edges.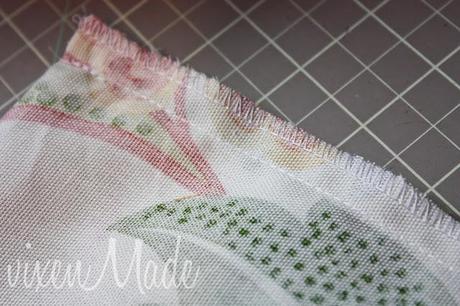 Then flip right side out.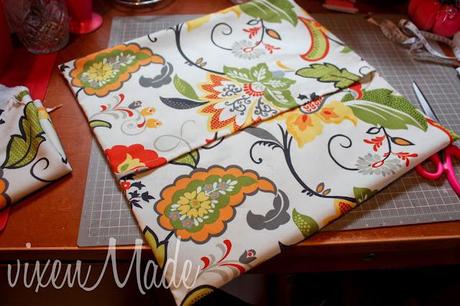 Insert your pillow form and your're done!  Go and adorn your sofa or chair.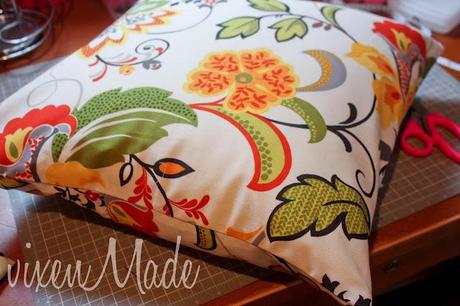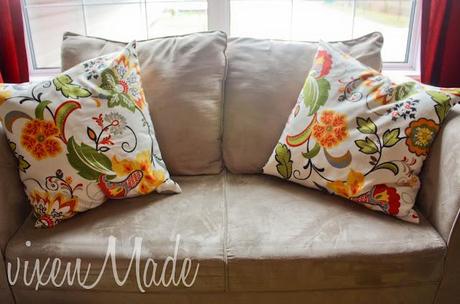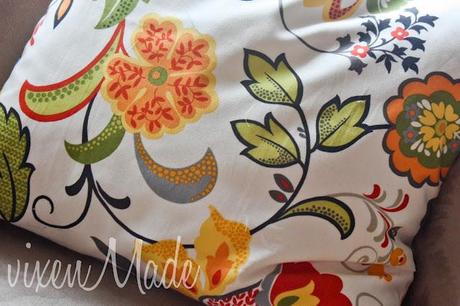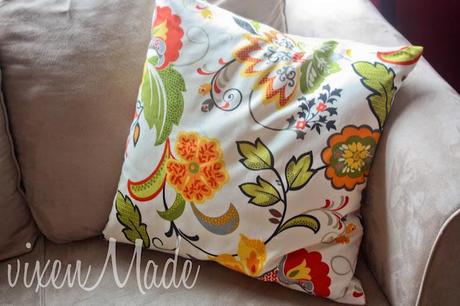 Here's the back of the pillow.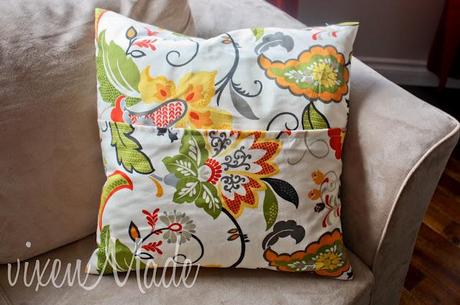 I love my new pillows!  So fun and bright.  


Hope your weekend was great!  What did you make?