So girlies....Hope you are having a wonderful Sunday! I had an absolute fun weekend interspersed with some cleaning and organizing...I tried to make sense and order of my jewelry collection and this is how it turned out..
The credit for the idea goes to a friend (Thanks Carla!) and I am happy to say that its much easier for me to find things. I am still looking for some more stuff to organize my makeup drawer - I may end up doing a post on it once its complete..but for the time being..let me know what you think of this idea.! Would love to hear any suggestions... & PS: I am just a common girl so I have a small wooden wardrobe - no walk-in closets yet!What I did:1. So I bought these stick on hooks on which I hung my necklaces...you can personalise them by adding pictures and other stuff on them (one of my smiley faces fell off as you can see:P)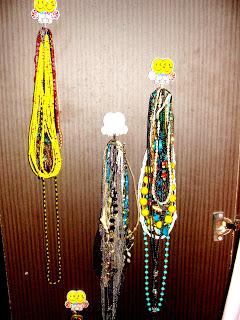 2. I sorted all my sleek belts and hung them on to one of the hooks as well..much easy to see them now...!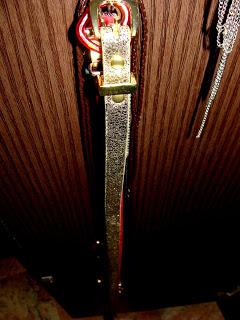 3. I bought one of these hangers from the local departmental stores (Hypercity, Ghodbunder road, Thane) and hung the rest of my stuff on them including the more chunky-ier of my neckpieces and the finger rings.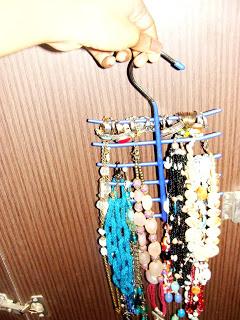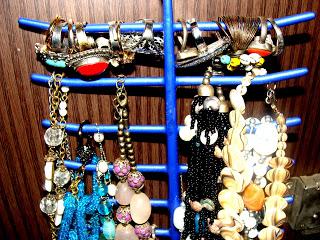 4. The fish-hook earrings I put in one of my shoe boxes that I lined with a sponge - much easier to hang them in there now...the studs will have a similar home soon :-)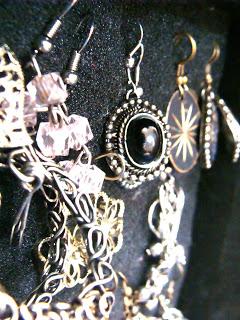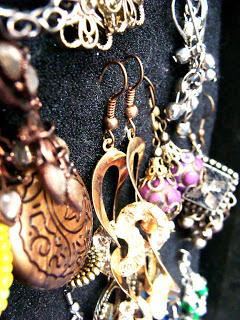 Have a nice day and keep smiling!!! ^_^